Facts Box: Ayodya Verdict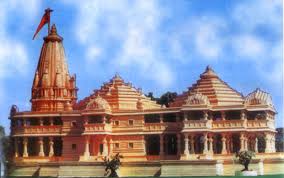 Supreme Court recently pronounced its judgement on disputed land in Ayodhya in the Ram Janma Boomi-Babri Masjid case. In 5-0 verdict of the 5-bench judgement, SC said that the land should be handed over to the Hindu trust to build a Hindu temple. It also ordered the GoI to allocate 5 acres of land to the Muslim community to build a Mosque
SC's judgement was based on ASI's finding. The case was the longest in the history of Supreme Court after Keshvanand Bharti case.
ASI's findings
Under Allahabad High Court's court, the disputed site was taken by the ASI for investigation
On the whole there were 2 excavations conducted at the disputed site. One in 1976 and the other in 2003.
ASI found a circular temple that belonged to 7th century
ASI said that the disputed Mosque structure was built in 16th century on top of the ruins of the building
ASI also found ruins of Buddhist and Jain temples at the site. They were dated after 7th century
Among the ruins ASI found the remains of Kushan and Shung period to Gupta period
The Upcoming Ram Temple
The current blueprint of the temple finalized by Vishwa Hindu Parishad resembles the original temple
A total of 212 pillars are to be erected.
The temple will be 128 feet high, 140 feet in width and 270 feet in length.
No steel is to be used in the mammoth structure.
75 lakh cubic feet of sandstone will be used.
The temple will have 5 entrances.
Month: Current Affairs - November, 2019
Category: Places in News Current Affairs
Topics: Archaeological Survey of India • ASI • Ayodhya • Babri Masjid • Ram Janmabhoomi-Babri Masjid Case • Supreme court
Latest E-Books