Defence Minister Visits Siachen Glacier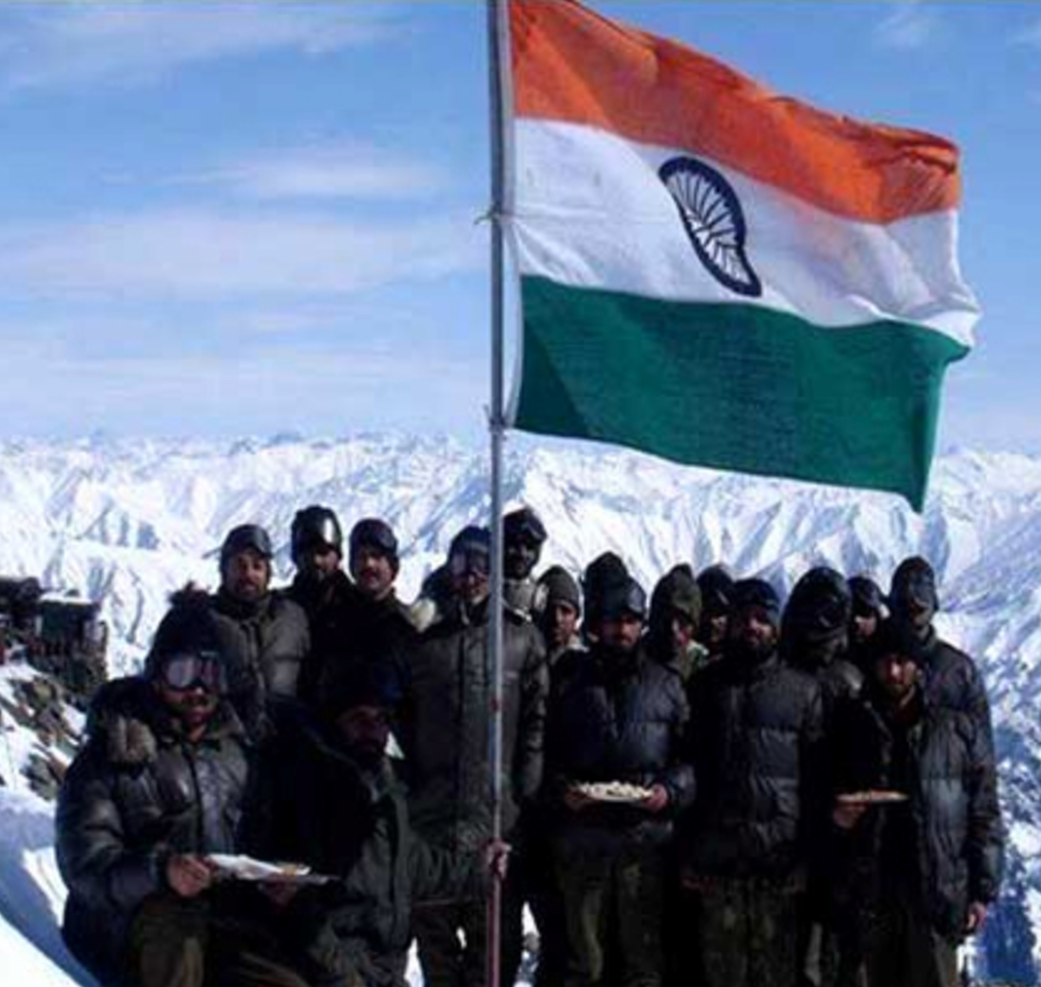 Defence Minister Rajnath Singh flew to Siachen Glacier which is the world's highest battlefield in his first visit outside the national capital as Defence Minister.
Siachen Glacier
Siachen glacier is located in the eastern Karakoram Range in the Himalayas.
Situated at an average altitude of 18,000 ft above sea level it is one of the five largest glaciers in the Karakoram.
It is the longest glacier in the Karakoram and second longest in the world's non-polar areas.
It is the largest single source of fresh water in the Indian subcontinent and is the source of Nubra River that eventually feeds the mighty Indus.
Border Dispute
Due to the dispute between India and Pakistan over the demarcation of Line of Control (LoC) in the region of the Siachen glacier, it has become the highest battleground on earth.
Under the 1972 Shimla Agreement, the LoC was specified to only a point known as NJ 9842. It stated that beyond NJ 9842, the LoC would proceed north to the glaciers but the agreement did not specify which nation would have control over which area.
In the late 70s and early 80s, Pakistan started to allow mountain expeditions to Siachen glacier from its side. India viewed this as an attempt by the Pakistani government to lay claim on the Siachen glacier. India also started similar expeditions.
After the intelligence reports about Pakistan s attempt to occupy Siachen glacier, India launched Operation Meghadoot and occupied strategic positions along the Saltoro ridge which is a major strategic point. Since then the glacier is under the administrative control of India.
Hence the Siachen glacier area has become the venue of a continuing military standoff between India and Pakistan since 1984.
Topics: Defence minister • Himalayas • India- Pakistan • Indus • Karakoram Range • Line of Control • LoC • NJ 9842 • Nubra • Operation Meghadoot • Pakistan • Saltoro ridge • Shimla Agreement • Siachen Glacier • world's highest battlefield
Latest E-Books