PLI Scheme for White Goods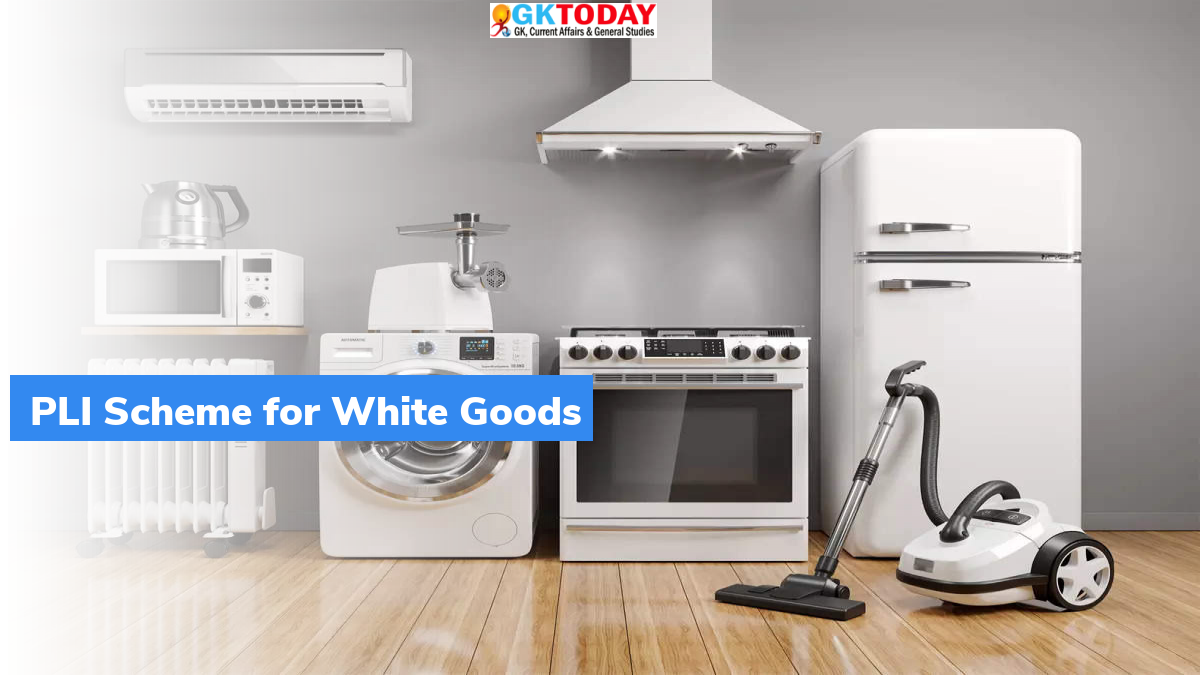 Production Linked Incentive (PLI) Scheme for White Goods (Air Conditioners and LED Lights) was launched in 2021 with a budgetary outlay of Rs. 6,238 crore.
About PLI scheme
PLI scheme is aimed at making India's manufacturing sector globally competitive by creating economies of scale, ensuring efficiencies, and removing disabilities. The benefits of the scheme include an increase in global investments in the Indian manufacturing sector, an increase in employment opportunities, and a boost to Indian exports.
About White goods
White goods refer to heavy consumer durables or large home appliances like washing machines, air conditioners, refrigerators, etc. These goods were traditionally available in white hence referred to as white goods. In 2019, the Indian appliance and consumer electronics market reached INR 76,400 crore and by 2025 it is expected to reach INR 1.48 lakh crore.
About PLI Scheme for white goods
It is a pan India scheme and any global or domestic company can avail benefits under the Scheme. Under the scheme, there will be an incentive of 4% to 6% on incremental sales of goods manufactured in India to companies engaged in manufacturing Air Conditioners and LED Lights for five years.
Companies that manufacture components that are not manufactured in India presently with sufficient capacity will be selected under the scheme. Companies making brownfield or greenfield Investments will be incentivized.
The goods should mandatorily meet the Bureau of Indian Standards (BIS) and Bureau of Energy Efficiency (BEE) quality standards for sales in domestic markets and applicable standards for sales in international markets.
Second chance to apply
To give a second chance to investors, the Government has reopened the application window for PLI Scheme for White Goods (ACs and LED Lights) from 10th March to 25th April 2022. Last year, 42 companies with committed investments of Rs 4,614 crore were provisionally selected under the PLI Scheme for White Goods.
Month: Current Affairs - March, 2022
Category: Government Schemes Current Affairs