Google Doodle: Who is Kamal Ranadive?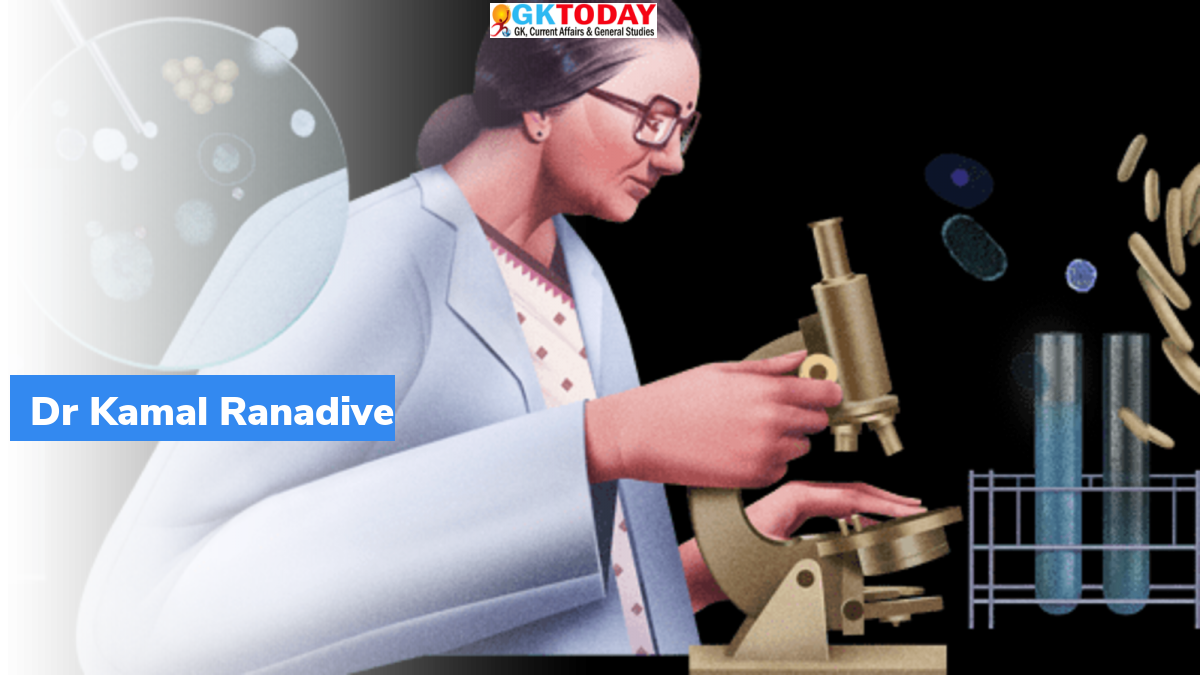 Google unveiled a new doodle on October 8, 2021 to celebrate the 104th birthday of cell biologist Dr Kamal Ranadive.
Key Points
Dr Kamal Ranadive has contributed immensely in cancer research in her lifetime.
She has also her life in creating a more equitable society through science and education.
Who illustrated the Google Doodle?
The Google Doodle, honoring Dr Kamal Randive, was illustrated by India-based guest artist Ibrahim Rayintakath.
Who is Kamal Samarath?
Kamal Jayasing Ranadive was an Indian biomedical researcher. She is known for her research in cancer regarding links between cancers and viruses. She was also a founding member of Indian Women Scientists' Association (IWSA). She established India's very first tissue culture research laboratory in 1960s, at the Indian Cancer Research Centre in Mumbai.
How was her early life?
Kamal Ranadive was born on November 8, 1917 to Dinkar Dattatreya Samarath and Shantabai Dinkar Samarath, in Pune. She started her college education at Fergusson College with Botany & Zoology. She completed her Bachelor of Science (B.Sc) degree with distinction in 1934 and moved to Agriculture College at Pune for master's degree (M.Sc.) in 1943 with cytogenetics.
Her Achievements
She was awarded the Padma Bhushan (third highest civilian award in India) for Medicine, in 1982.
She was also given first Silver Jubilee Research Award 1964, by Medical Council of India. It included a gold medal and cash award of Rs 15,000.
She has also been awarded the G. J. Watumull Foundation Prize 1964 in microbiology.
On her 104th birthday, she was honoured with Google Doodle.
Tags: Cell biology • Dr Kamal Ranadive • Google doodle
Month: Current Affairs - November, 2021