Daily UPSC Prelims Current Affairs – March 1, 2023 [Mock Test]
1.
Which of the following criterias have been identified by the United Nations for a country to be classified as a Least Developed Country?
The country should be vulnerable to natural disasters.
It must perform poorly on a composite human assets index.
It must have a gross national income (GNI) per capita below the threshold of USD 1,230 over a five-year average.
Choose the correct answer using the codes given below:
2.
Consider the following statements about Doha Programme of Action (DPoA) for least-developed countries:
It is a 10-year programme (2021-2030).
It aims to make countries competent to achieve net zero emissions.
Its focus areas include climate change, environment degradation, recovering from the COVID-19 pandemic etc.
Which of the statements given above is/are correct?
3.
With respect to the Lead Bank Scheme, consider the following statements:
It was introduced during fourth five-year plan.
It was based on the recommendation of Usha Throat committee.
Block was identified as the smallest geographical unit for the scheme.
Which of the statements given above is/are correct?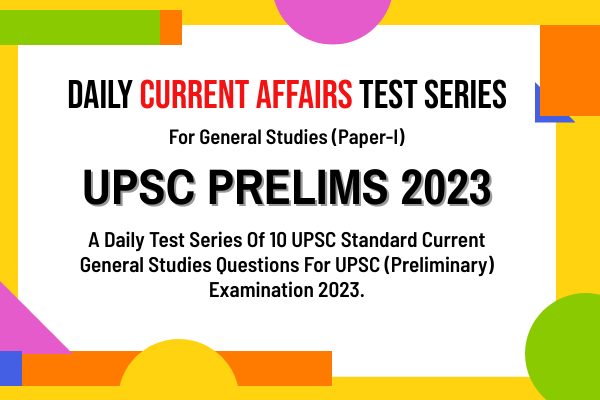 The above questions are part of Daily Current Affairs Test under
UPSC Prelims Test Series - 2023
in GKToday Android Application. This series can be subscribed in the app only.
Download Now
Category: Daily Current Affairs Test for UPSC Prelims Examination 2023
Tags: upsc prelims test series 2023
Latest E-Books