World leaders adopt New York Declaration for Refugees and Migrants at UNGA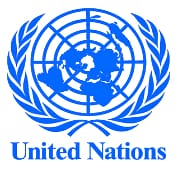 World   leaders have adopted New York Declaration for Refugees and Migrants at the United Nations General Assembly (UNGA).
The declaration expresses the political will of world leaders to protect the rights of refugees and migrants to save lives and share responsibility for large movements on a global scale.
By adopting it UN member states are making bold commitments to
Develop guidelines on the treatment of migrants in vulnerable situations.
Start negotiations leading to an international conference and adoption of global compact for safe, regular and orderly migration in 2018.
Achieve a more equitable sharing of the burden and responsibility for hosting and supporting the world's refugees by adopting global compact on refugees in 2018.
Commitments of declaration
Protect human rights of all refugees and migrants. It includes rights of girls and women and also promote their full, equal and their meaningful participation to find solutions.
Ensure that all refugee and migrant children receive education within few months of arrival.
Prevent and respond to gender-based and sexual violence.
Support countries receiving, rescuing and hosting large numbers of refugees and migrants
Condemn strongly xenophobia against refugees and migrants and support global campaign to counter it.
Strengthen positive contributions made by migrants for their social and economic development in their host countries.
Improve delivery of humanitarian and development assistance through innovative multilateral financial solutions to those countries most affected.
Strengthen global governance of migration by bringing  the International Organization for Migration (IOM) into the UN system.
Month: Current Affairs - September, 2016
Topics: International • New York Declaration • UN • Unga
Latest E-Books