Winners of United Nations Human Rights Prize – 2018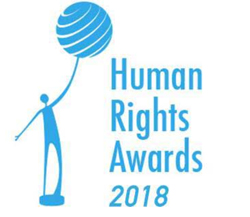 The United Nations Prize in the Field of Human Rights (UN Human Rights Prize) was announced recently by María Fernanda Espinosa Garcés, President of the 73rd Session of United Nations General Assembly. The winners of 2018 award are:
Asma Jahangir – Pakistan's late human rights activist
Rebeca Gyumi – A Tanzanian human rights activist
Joenia Wapichana – Brazil's first indigenous lawyer
Front Line Defenders – A human rights organisation of Ireland
About the UN Human Rights Prize
These awards were instituted by the General Assembly of United Nations in 1966 and are intended to honour and commend people and organizations which have done outstanding contribution to the promotion and protection of human rights embodied in the Universal Declaration of Human Rights and other United Nations human rights instruments. The first awards were given in 1968 and are given every five years since then.
About 2018 Winners
Asma Jahnagir
Late Asma Jahangir (died Feb. 2018) was the fourth Pakistani woman to receive the prestigious award. She was an advocate from Pakistan, known for her persistent advocating for women's rights and discrimination against minorities. She was first woman to serve as president of the Supreme Court Bar Association of Pakistan. She was critical of Pakistan's military, intelligence and armed groups. She faced death threats, imprisonments and beatings several times. She co-founded and chaired the Human Rights Commission of Pakistan; helped passing of a legislation against bonded labour in Pakistan; and worked on blasphemy cases.
Rebeca Gyumi
Rebecca Gyumi is a Tanzanian advocate and founder of the Msichana Initiative in Tanzania. This is an NGO which advocates for girls' right to education. In 2016, Gyumi had won a landmark case on child marriages after petitioning against the 1971 Tanzania Marriage Act which allowed girls as young as 14 to get married.
Joenia Wapichana
Joenia Wapichana is an indigenous lawyer from northern Brazil, and she became first indigenous woman to be elected to the Congress. She was the first indigenous lawyer to speak in front of the Supreme Federal Court and more than a decade before that she became the first indigenous person to graduate from law school in the country.
Front Line Defenders
Front Line Defenders is an Ireland based charity that provides support to human rights defenders having lives and health at risk through advocacy, grants, security and training. It was founded in 2001 in Ireland's capital, Dublin.
Trivia: So far, only one Indian personality – Baba Amte has been awarded United Nations Human Rights Prize. Baba Amte was given this prize in 1988.
Month: Current Affairs - October, 2018
Category: Awards, Persons & Places in News
Topics: Asma Jahnagir • Human rights • Joenia Wapichana • Msichana Initiative • Rebeca Gyumi • UN Awards • UN Human Rights Prize • United Nations
Latest E-Books