UNESCO includes Yoga in Intangible Cultural Heritage list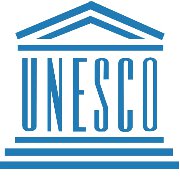 The United Nations Educational, Scientific and Cultural Organization (UNESCO) has formally inscribed Yoga in its representative list of Intangible Cultural Heritage of Humanity.
Decision in this regard was taken by the Inter-governmental Committee for the Safeguarding of the Intangible Cultural Heritage meeting held in Addis Ababa, Ethiopia.
The declaration describes Yoga, an ancient Indian practice as a Human Treasure. It was unanimously supported by all the 24 members of inter-governmental Committee.
Other new inscriptions added in the list are Rumba dance (Cuba), Belgian beer (Belgium), Almezmar (Saudi Arabia), Kuresi  (Kazakhstan) and Khidr Elias feast (Iraq), Yama, Hoko, Yatai, float festivals (Japan), Momoeria, New Year's celebration (Greece), practice of organizing shared interests in cooperatives (Germany),Making and sharing flatbread (Azerbaijan, Iran, Kazakhstan), Culture of Jeju Haenyeo (South Korea), Gada system (Ethiopia),Tahteeb, stick game (Egypt), Music and dance of the merengue (Dominican Republic), Valencia Fallas festivity (Spain), Solar Term(China), Mangal Shobhajatra on Pahela Baishakh(Bangladesh).
Background
The proposal for inclusion of Yoga in this list was forwarded by the Union Ministry of External Affairs (MEA) immediately after the first International Yoga Day was on 21st June 2016. The dossier in this regard was forwarded by MEA through the Sangeet Natak Akademi. India's proposal for nominating Yoga had stressed upon its pan-Indian and global expanse, health benefits and practised by people from all communities.
About UNESCO's list of Intangible Cultural Heritage
The UNESCO's coveted list is made up of those intangible heritage elements that help demonstrate diversity of cultural heritage and raise awareness about its importance.
It was established in 2008 after Convention for the Safeguarding of the Intangible Cultural Heritage, 2003 came into effect.
It compiles two lists viz. Representative List of the Intangible Cultural Heritage of Humanity and List of Intangible Cultural Heritage in Need of Urgent Safeguarding.
Now, the list includes 814 cultural sites, 203 natural and 35 with both cultural and natural qualities.
List of Intangible Cultural Heritage of Humanity from India
Koodiyattam: Sanskrit Theatre of Kerala.
Mudiyett: theatre ritual of Kerala.
Tradition of Vedic Chanting.
Kalbelia: folk songs and dances of Rajasthan.
Ramlila: Traditional Performance of the Ramayana.
Sankirtana: singing, drumming and dancing ritual of Manipur.
Ramman: religious festival and ritual theatre of Garhwal Himalayas.
Traditional brass and copper craft of utensil of Thatheras: Punjab.
Chhau dance: classical Indian dance originated in the eastern Indian states.
Buddhist chanting of Ladakh: recitation of sacred Buddhist texts in Ladakh region of Jammu and Kashmir.
Category: Art & Culture Current Affairs
Topics: Art and Culture • Ethiopia • Intangible Cultural Heritage list • International • National • UNESCO • Yoga
Latest E-Books