Scientists to undertake field trials of Oil-degrading bacteria in Kochi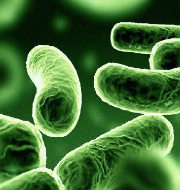 Scientists have planned to undertake field trials of three new strains of oil-degrading bacteria in Kochi, Kerala. Earlier, laboratory tests of these new strains conducted were successful.
The field trials will be conducted by the Malabar Botanical Garden and Institute of Plant Sciences (MBGIPS), Kozhikode and Bharat Petroleum Corporation Limited (BPCL).
The study will pave the way for the development of bioremediation agents to clean up petroleum pollutants from the environment.
Key Facts
Oil-degrading bacteria (microorganisms) have enzyme systems to degrade and utilise hydrocarbons as a source of carbon and energy.
Based on this concept, scientists from MBGIPS successfully isolated key hydrocarbon-degrading enzyme produced by the bacteria.
The three new strains isolated by MBGIPS include two species of Burkholderia and one species of Pseudomonas.
These oil-degrading bacteria have been sequenced and submitted to the Genbank database on organisms.
What is Bioremediation?
Bioremediation is an environment-friendly mechanism that uses microorganisms to degrade environmental pollutants.
It is safer, environment-friendly mechanism to clean up contamination caused by leaks and accidental spills during exploration, transport, refining and storage of petroleum products.
Advantages
Bioremediation is less expensive environment-friendly mechanism to remove pollutants from the environment.
Conventional methods like mechanical removal, burial, evaporation, dispersion, and washing to remove environmental pollutants are expensive.
Besides, these traditional methods also can lead to incomplete decomposition, leaving residual contaminants to pollute soil and water.
Month: Current Affairs - July, 2016
Topics: Bioremediation • Current Affairs 2016 • Environment • Pollution • Science and Technology
Latest E-Books