'Sarthak' Offshore Patrol Vessel (OPV) for Indian Coast Guard launched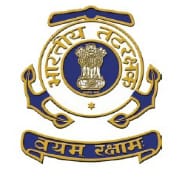 An Offshore Patrol Vessel (OPV) for the Indian Coast Guard was launched and re-christened as Indian Coast Guard Ship 'Sarthak'. The launching ceremony was held at Goa Shipyard Limited and it was conducted through the video conferencing mode from the Coast Guard Headquarters at New Delhi.
About Sarthak
This is the 4th one in the series of the five OPVs deployed by the Coast Guard in order to enhance the maritime security of the country. This vessel has been made completely in the country and Goa Shipyard Limited has constructed this vehicle. This is also in line with the 'Atmanirbhar Bharat' scheme of the Government of India. The ship is fitted with state-of-the-art Navigation and Communication equipment, sensor and machinery.
About Indian Coast Guard
Founded in 1978, it protects the maritime interests of the country and it also implements and enforces the maritime laws in the country. This force has jurisdiction over the territorial waters of India, including the contiguous zone and the exclusive economic zone of the country. It is based in New Delhi.
Indian Coast Guard Important Vessels
There are various categories of vessels being operated by the Indian Coast Guard such as:
ICGS Pollution Control Vessel (Samudra)
ICGS Offshore Petrol Vessels (Vikram, Samarth, Vishwast, Sankalp, etc.)
ICGS Fast Petrol Vessels (Aadesh, Rajshree, Sarojini Naidu)
ICGS Patrol Boats (Bharati, ABJ, L&T)
ICGS Patrol Crafts (Timblo, Bristol, etc.)
ICGS Hover Crafts (Griffon Class)
What are Territorial Waters, EEZ and Contiguous Zones?
Territorial waters go at most 12 nautical miles from the edge of a coastal state. The territorial sea is the land of the state.
The contiguous zone extends seaward up to 24 nautical miles from the baselines. It is mainly an intermediary zone between the territorial sea and the high seas. The coastal state has the right to both prevent and punish infringement of fiscal, immigration, sanitary and customs laws within its territory and territorial sea.
The Exclusive Economic Zone is an area adjacent to its territorial sea that extends seaward up to 200 nm from the baselines. The coastal state has sovereign rights over the EEZ for exploring, exploiting and managing natural resources. But the state has no right to prohibit and limit freedom of navigation or over-flight over this area.
Month: Current Affairs - August, 2020
Category: Defence Current Affairs • Government Schemes Current Affairs
Topics: EEZ. Contiguous Zone • Exclusive Economic Zone • Indian Coast Guard • Offshore Patrol Vessel • OPV • Sarthak • Territorial waters
Latest E-Books