RBI doubles cap on PPIs to Rs. 20,000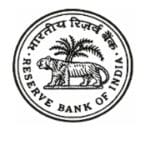 The Reserve bank of India (RBI) has increased the per month limit of Prepaid Payment Instruments (PPIs) to Rs. 20,000 from Rs. 10,000 and to Rs. 50,000 for merchant bank.
This decision was taken due to sudden increase in demand for digital wallets (especially mobile wallets) after Government announced demonetisation of Rs. 500 and Rs. 1000 notes.
Key Facts
The prepaid PPIs could be also issued to merchants if they provided a self-declaration in respect of their status and bank account and also to be kept on record by the issuer.
Funds transfer from such PPIs will be permitted only to the merchant's own linked bank account and upto an amount of Rs. 50,000 per month, without any limit per transaction.
Thus, this decision will boost mobile wallet transactions following the withdrawal of high-value notes. The measures will be applicable till December 30, 2016.
What are Prepaid Payment Instruments (PPIs)?
PPIs are methods that facilitate purchase of goods and services against the value stored on such instruments.
The value stored on such instruments represents the value paid for by the holder, by debit, by cash to a bank account or by credit card.
These prepaid instruments can be issued as online wallets, mobile accounts, mobile wallets, smart cards, magnetic stripe cards, internet accounts, paper vouchers and any such instruments used to access the prepaid amount.
Month: Current Affairs - November, 2016
Topics: Banking • Business • Demonitisation • Economy • Mobile Wallets • National • Prepaid Payment Instruments • RBI
Latest E-Books