Parliament passed Institute of Teaching and Research in Ayurveda Bill, 2020
Published: September 17, 2020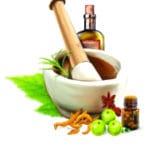 Parliament passed the Institute of Teaching and Research in Ayurveda Bill, 2020 with approval from Rajya Sabha on September 16, 2020. Earlier, the lower house (Lok Sabha) had also passed the bill.
Key Provisions of the Bill
The bill seeks to establish an Institute of Teaching and Research (IoTR) in Ayurveda.
The bill also proposes to declare the IoTR as an Institute of National importance.
The bill proposes to merge three Ayurveda institutes situated in Jamnagar, Gujarat into one. The three institutes are,
The Institute of Post-Graduate Teaching and Research in Ayurveda,
Shree Gulabkunverba Ayurved Mahavidyalaya and
the Indian Institute of Ayurvedic Pharmaceutical Sciences.
Institute of Teaching and Research (IoTR) in Ayurveda
The institute is being established with following objectives,
To develop the patterns of teaching in Ayurveda and pharmacy.
To bring educational facilities of training of personnel in all branches, together.
To attain self-sufficiency in post-graduation.
To meet the needs of specialists and medical teachers.
To make a thorough and in-depth study.
The institution will be providing UG (Under Graduate) and PG (Post Graduate) courses in Ayurveda including the pharmacy.
These institutions will prescribe course and curricula for colleges in India and abroad.
They would maintain well-equipped hospitals for Ayurveda and supporting staffs including the pharmacists and nurses.
These institutions will also provide facilities for research in various branches of Ayurveda.
The funds for the institutions will be received from the central government. Comptroller and Auditor General of India (CAG) would be authorised to audit the funds.
Category: Legal & Constitution Current Affairs
Month: Current Affairs - September, 2020
Topics: Ayurveda • Lok Sabha • National Institute of Ayurveda • Rajya Sabha