Second National Lok Adalats across the country settles 1.25 crore cases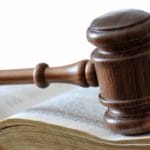 The Second National Lok Adalat was held across India on 6th December 2014 involving the Supreme Court, 24 high courts, districts courts and taluka-level courts.
These nationwide adalats settled nearly around 1.25 crore pending and pre-litigation cases and brought financial relief of over 3,000 crore rupees to ordinary litigants in a single day.
It was organised by the National Legal Service Authority (NALSA) and has helped to reduce backlog of cases by about nine percent in all the States.
Even in the Supreme Court, 28 out of 53 cases put up for settlement were disposed of and cheques were handed out at the time of settlement itself.
In the Second National Lok Adalat, the cases settled out of court included family disputes, matrimonial cases, motor accident claims, bank recoveries, petty criminal matters, revenue matters, disbursement of payment under the MGNREGA and other government welfare schemes.
About Lok Adalats
Lok Adalats (people's courts) settle dispute through conciliation and compromise. The First Lok Adalat was held in Una city in Junagarh district of Gujarat in 1982. Generally, Lok Adalat accepts the cases pending in the regular courts within their jurisdiction which could be settled by conciliation and compromise.
The decision of the Lok Adalat is binding on the parties to the dispute and its order is capable of execution through legal process. No appeal lies against the order of the Lok Adalat.
First National Lok Adalats was held across the country in all courts on 23rd November 2013. It had settled a record 28.26 lakh cases pending in various courts.
Month: Current Affairs - December, 2014
Topics: National
Latest E-Books