Microsoft launches Project Brainwave for real-time Artificial Intelligence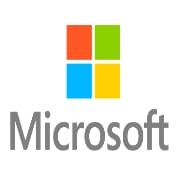 Software giant Microsoft has launched Project Brainwave, a deep learning acceleration platform for real-time artificial intelligence (AI).
Its launch is important as the real-time AI has increasingly became important as cloud infrastructures process live data streams, whether they be videos, sensor streams, search queries or interactions with users.
Key facts
The 'Project Brainwave' uses the massive field-programmable gate array (FPGA) infrastructure which has been deployed by Microsoft over the past few years. It can processes requests as fast as it receives them with the help of ultra-low latency.
The Project Brainwave system architecture reduces latency, since its Central Processing Unit (CPU) does not need to process incoming requests. It als allows very high throughput, with the FPGA processing requests as fast as the network can stream them.
The system has been architected to yield high actual performance across a wide range of complex models, with batch-free execution. It can handle complex, memory-intensive models such as Long Short Term Memories (LSTM), without using batching to juice throughput.
Artificial Intelligence (AI)
Artificial intelligence is branch of computer science concerned with making computers behave like humans. In contrast to normal hardware and software, AI enables a machine to perceive and respond to its changing environment.
Month: Current Affairs - August, 2017
Topics: Artificial intelligence • Microsoft • Project Brainwave • Science and Technology
Latest E-Books