Lawyers' plan nationwide agitations against Advocates (Amendment) Bill, 2017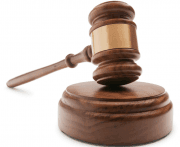 Bar Council of India (BCI) has called for a nationwide stir against what they allege as the undemocratic provisions of the Advocates (Amendment) Bill, 2017. BCI has planned to submit a memorandum to the Union Law Minister to reject the Law Commissions suggestions to amend the Act.
The Law Commission of India has proposed various amendments to the Advocates Act, 1961 so as to usher in forward-looking reforms in the legal profession. It has placed before the government, the Advocates (Amendment) Bill, 2017.
BCI's objections
BCI has condemned those proposals that deter lawyers from going on strike and also those that allow entry of foreign law firms and lawyers to practice in India. According to BCI, the Law Commission has hastily prepared the amendment bill without waiting for its final suggestions. It has stated that all the proposed amendments will take away the freedom of lawyers to practice fearlessly in the court proceedings.
The Law Commission as a part of its recommendations has proposed that the bar council(s) should comprise one non-lawyer member so that it can be made sure that effective actions are taken against lawyers indulging in professional misconduct. BCI has vehemently opposed this demand too. It says that this provision will destroy the autonomy of the state council and the Bar Council of India.
Law Commission's Response
According to Law Commission, the recommendations was worked out after receiving the suggestions of the BCI, which clearly supported for imposing punitive action against those lawyers who go on strike causing inconvenience to the litigants and the justice delivery system.
Law Commission also feels that if medical councils, press councils and other institutions can have members from other fields then bar councils can also have non-lawyers as members so as to to usher in accountability in the system.
Month: Current Affairs - April, 2017
Topics: Bar Council of India • Law Commission of India • Ministry of Law and Justice • National
Latest E-Books