India's wealth rises and also disparity: Credit Suisse Report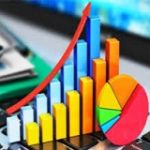 As per a report on global wealth published by Credit Suisse, the total quantum of wealth in India is rising but disparity between rich and poor is also rising.
The report says that the uneven growth has left 96% of the adult population in India at the base of the wealth pyramid with wealth below $10,000. However, a small fraction of the adult population (0.3%) has net worth of more than $100,000.
Key Highlights from report
Indian Scenario: The wealth in India is mostly dominated by property and other real estate. It makes up 86% of its estimated household assets.
The wealth in India in local currency terms increased 5.1% in 2016 but due to adverse currency exchange movements.
India's household wealth fell by 0.8% to $3 trillion in dollar terms. The annual growth of wealth per adult in rupees has averaged 6% between 2000 and 2016.
The number of millionaires remained flat at 1.78 lakh with $973 billion in wealth. Among these, ultra high-networth individuals increased by 5.2% to 2,260, including 1,040 with more than $100 million.
The number of millionaires in India is projected to increase by 9.5% in the next five years to 2.8 lakh in 2021.
Meanwhile, the personal debts are estimated to be 9% of gross assets in India which is much lower than in most developed countries.
Global Scenario: Overall growth in wealth remained limited in 2016. It is continuing the trend that had emerged in 2013 and is contrasting sharply with the double-digit growth rates witnessed before the global financial crisis of 2008.
The total global wealth in 2016 edged up by 1.4% or $3.5 trillion to a total of $256 trillion, a rise in line with the increase in the world's adult population.
Month: Current Affairs - November, 2016
Topics: Business • Developmental Issues • Economy • National • Social Issues
Advertisement