India ranks 92nd in 2017 Global Talent Index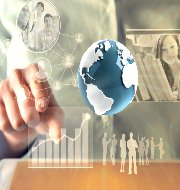 India was ranked 92nd among 118 countries in the 2017 Global index of talent competitiveness (GTI) list. The index measures ability of countries to compete for talent i.e. how countries grow, attract and retain talent.
The index is produced by global business school INSEAD in partnership with Adecco Group and Human Capital Leadership Institute (HCLI) of Singapore.
Key Highlights of 2017 GTI
Top 10 Countries: Switzerland (1st), Singapore (2nd), United Kingdom (3rd), United States (4th), Sweden (5th), Australia (6th), Luxembourg (7th), Denmark (8th), Finland (9th) and Norway (10th).
BRICS Countries: India's ranking is worst among the five BRICS countries. China (54th), Russia (56th), South Africa (67th) and Brazil (81st).
It noted that BRICS countries are not getting stronger and both China and India have slipped from their year-ago rankings.
India Related Facts: In this edition of the list, India slipped by 3 places compared to 89th rank in 2016 GTI.
India stood on a relatively solid in pool of global knowledge skills compared with other emerging markets. But in terms of retaining and attracting talent indices, India ranked lowly 104th and 114th, respectively.
Overall a major challenge for India is to attract talent from abroad, particularly in the context of large emigration rates of high-skilled people.
India has been able to create a stable pool of global knowledge skills, but still experiences a brain drain. India's ranking will improve only if it improves in its regulatory (94th) and market (99th) landscapes.
GTI global ranking of cities: 2017 edition of GTI also released the first-ever global ranking of cities on the basis of their reputation and growing footprint in attracting, growing, and retaining global talent.
Top 10 global cities in terms of talent competitiveness: Zurich, Helsinki, San Francisco, Gothenburg, Madrid, Paris, Los Angeles, Eindhoven and Dublin. Mumbai was only Indian city to make into this list.
Month: Current Affairs - January, 2017
Category: Reports & Indexes Current Affairs
Topics: Business • Economy • Education • Global Talent Index • National
Latest E-Books