Horse racing not animal cruelty: SC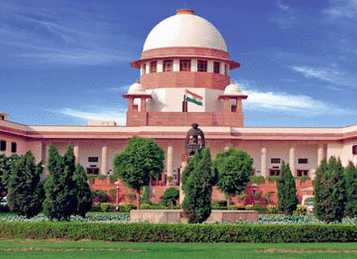 The Supreme Court has ruled that horse racing per se is not animal cruelty. It held that it is different from Jallikattu, which metes out specific methods of torture to bulls.
This observation was made by a Bench of Justices A.M. Khanwilkar and D.Y. Chandrachud on a petition challenging a Rajasthan High Court's order banning tonga races in the State.
What is the issue?
The Rajasthan High Court had banned tonga races in the state by relying on a Supreme Court judgment of 2014 banning jallikattu.
Against the tonga races ban, a petition was filed in the apex country saying that the 2014 judgment banning jallikattu was confined only to bulls and not horses.
The petition also mentioned SC's 2014 observations that the horses biologically equipped for racing and their anatomy enables it to make use of speed which can be usefully used for racing, etc, unlike bulls.
It also said that tonga races are held all over the world, including North America, Australia, Europe and New Zealand under the name of harness racing
 SC Ruling
Horse racing per se is not cruelty, but tonga races on metal roads leads to animal cruelty. Bulls as "bovine animals" unfit for running, while horses as solid-hoofed quadruped, domesticated for riding.  2014 judgment (banning jallikattu) and the Prevention of Cruelty to Animals Act, 1960 were against cruelty shown to all animals, whether bull or horse. The Jallikattu verdict dwelt on specific instances of cruelty shown to bulls like biting and twisting a bull's tail, poking the bull with sticks and knives, using irritant solutions in the eyes, use of alcoholic liquids and throwing stones.
Month: Current Affairs - December, 2016
Topics: Alcohol • Animal Cruelty • Horse Racing • Jallikattu • National • Supreme court
Latest E-Books