First Good Governance Index launched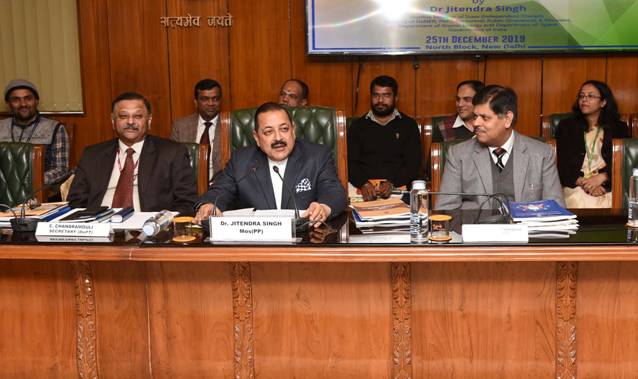 During the 15th edition of the Central Secretariat Manual of Office Procedure (CSMOP) launch program organized by the Ministry of Personnel, Public Grievances & Pensions in New Delhi on Wednesday, 25th December 2019, the Minister of State for Personnel, Public Grievances and Pensions, Dr. Jitendra Singh launched the first-ever 'Good Governance Index' prepared by the Government as a uniform tool to assess the status of Good Governance across all states and union territories of India.
Addressing the event, the Minister said that former Prime Minister of India and Bharat Ratna, Atal Vihari Vajpayee has drawn the inspiration for the Good Governance initiative and emphasized on replication of Good Governance initiatives such as Sahyog Sankalp, Nagpur Resolution, Jammu Ghoshana, and the Shillong Declaration. The Index was launched to provide data that could be compared among the states and union territories, such that suitable strategies can be implemented by the states and union territories for improving their respective Governance.
A total of ten sectors were chosen and based on the 50 indicators were taken from the ten sectors. The sectors and indicators are Commerce and Industries- 3 indicators, Public Infrastructure, and Utilities- 9 indicators, Public Health- 6 indicators, Human Resource Development- 6 indicators, Economic Governance-4 indicators, Environment- 2 indicators, Citizen-Centric Governance- 1indicator, Judicial and Public Security- 5 Indicators, Social Welfare and Development- 8 indicators, and Agriculture and Allied Sectors- 6 indicators.
Topics: Atal Vihari Vajpayee • Bharat Ratna • Dr. Jitendra Singh • Good Governance • Good Governance Index • Minister of State for Personnel • Nagpur Resolution • Public Grievances and Pensions • Sahyog Sankalp • Shillong Declaration
Latest E-Books