DRDO successfully tests Man Portable Antitank Guided Missile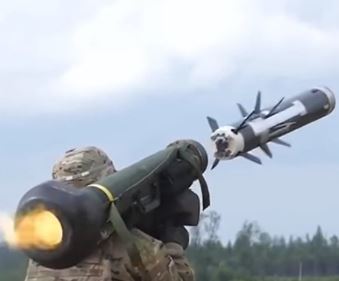 The Defence Research and Development Organisation (DRDO) has successfully flight-tested a Man-Portable Antitank Guided Missile (MPATGM).
Test Fire of MPATGM
It was successfully tested in the ranges of Kurnool in Andhra Pradesh.
The MPATGM was launched from a man-portable tripod launcher and the target was mimicking a functional tank.
The MPATGM successfully hit the target in top attack mode and destroyed it with precision.
It was the third series of successful testing of MPATGM.
MPATGM
MPATGM is an indigenously-developed low weight, fire and forget missile.
MPATGM is integrated with state-of-the-art Infrared Imaging Seeker along with advanced avionics.
MPATGM is an Indian 3rd-generation fire-and-forget anti-tank guided missile derived from Nag Anti-Tank Guided Missile of India.
MPATGM has a strike range of 2.5 km and weighs around 14.5 kg to ensure man portability.
MPATGM is capable of being fired from the shoulder and it can be used during day and night. It has a minimum lateral centre and gravity offset.
MPATGM works on fire and forget principle and is known for its top attack capabilities. It is effective against both stationary and moving targets.
Incorporation into Indian Army
The MPATGM will be deployed in the infantry and parachute battalions of Indian Army. MPATGM will enhance the hit and destruction capacity of the armed forces in short distances battle situations considerably.
Topics: Anti-tank guided missile • Anti-tank missiles • Defence Research and Development Organisation • Fire-and-forget • Guided missiles • Guided missiles of India • Integrated Guided Missile Development Programme • Ministry of Defence • Missile • Missiles • Nag • Weapons
Latest E-Books