Current Affairs – December 9, 2020 [Today's News Headlines] – Update (December, 2020)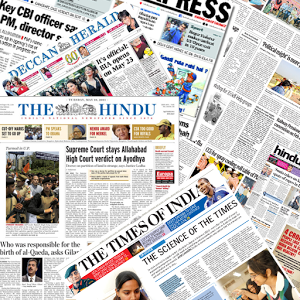 Here are today's news headlines for December 9, 2020
India
NavIC gets IMO recognition
On December 8, 20-20, the international Maritime organisation recognised the NavIC as a component of the worldwide radio navigation system.
53rd submarine day observed by Indian Navy
On December 8, 2020, the Indian Navy observed the 53rd submarine day to commemorate the maiden unfurling of the naval ensign on INS Kalvari.
Economy and corporate
Blanket interest waiver on all loans to cost 6 lakh crore rupees
The Government of India on December 8, 2020, informed the supreme court that waiving interest on all the advances and loans for a period of 6 month as announced by Reserve Bank of India would cost more than 6 lakh crores of Rupees .
India Mobile Congress, 2020
On December 8, 2020, the Prime Minister Narendra Modi delivered an address at the India mobile Congress, 2020. Theme of the Congress: Inclusive Innovation: Smart, Secure and Sustainable.
India Qatar create Special Task force
On December 8, 2020, India and Qatar created a Special Task Force to facilitate investment by Qatar investment authority in to India.
World
TIME's 2020 Person of the Year
The essential workers such as doctors, nurses, grocery store employees, delivery people who risk their lives in fighting against the covid-19 pandemic have won TIME's 2020 Person of the Year.
China and Nepal announce revised height of Mount Everest
China and Nepal recently announced the new height of Mount Everest as 8840 8.86. This is 86 centimetres more than the previous measurement.
International Day of epidemic preparedness to be observed by United Nations on December 27
The United Nations General Assembly recently decided to proclaim December 27 as the International Day of epidemic preparedness. The day will highlight the importance of preparedness prevention against epidemics such as covid-19.
36th charter day of SAARC
On December 8, 2020, with 86th charter day of SAARC was observed. It was on this day in 1985 the SAARC charter was adopted.
World Health Organisation appoints Anil Soni as its first CEO
The World Health Organisation recently appointed the indian-origin Global Health expert Anil Soni as its first chief executive officer.
Australian government to scrap foreign pacts
On December 8, 20-20, the Australian parliament give powers to the Government of Australia to cancel deals with foreign countries.
United States arms industries among world's top 25 manufacturers
According to the Stockholm international peace Research Institute, the United States arms industry accounts  to 61 percentage of sales by the world's top 25 manufacturers.
General Lloyd Austin picked as Defence Secretary of United states
The US President elect Joe Biden has nominated the retired general Lloyd Austin as his defence secretary.
General Chuck Yeager dies at 97
General Chuck Yeager, the first pilot to break sound barrier more than 70 years ago died on December 7, 2020.
Sports
Australia beats India in last T20I
Australia defeated India by 12 runs at the third and final T20 International.
Month: Current Affairs - December, 2020
Category: Today's News Headlines
Topics: Current Affairs Headlines • Current Affairs: News Headlines • Headlines • Latest News Headlines • News Headlines • Top Headlines
Latest E-Books