Current Affairs – August 29, 2020 [Evening Headlines]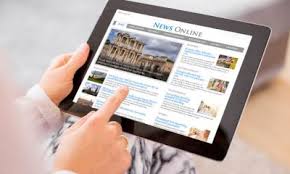 Here are the Current Affairs Evening Headlines of August 29, 2020 by GKToday:
IMD: Rainfall in August highest since 1976
The India Meteorological Department stated the rainfall in August 2020 is the highest since 1976. India received 25% more rain than the average, after recording 10% less downpour than average in July. The IMD estimates a slow monsoon during September.
Punjab government passes resolution against Centre's farm ordinances
The Punjab Assembly had unanimously passed a resolution against the Central government's farm ordinances as they were against farmers' rights, agriculture marketing system and federalism.
India to not participate in Kavkaz-2020
Amid the border tensions with China, India turns down Mosow's invitation to participate in 'Exercise Kavkaz 2020' that is to be held in southern Russia between September 15 and 27.
Madhya Pradesh CM announces release of Rs.4,500 crore crop insurance claims
During his visit to rain-hit Khategon area in Dewas district, Madhya Pradesh CM announced release of crop insurance claims worth Rs.4,500 crore for 19 lakh farmers whose fields were damaged by heavy rains in 2019.
Turkey intercepted 6 Greek F-16 jets in Mediterranean Sea
Amid the rising tensions with Athens over energy exploration rights, Turkey intercepted 6 Greek F-16 jets in the Mediterranean. This comes two days after Ankara announced intention to hold military exercise off northwest Cyprus.
Russian navy conducted a major war games near Alaska involving dozens of ships and aircraft. This is deemed to be the biggest such drills in the area since the Soviet times. The exercise was held in Bering Sea with more than 50 warships and around 40 aircraft.
Agriota launched to connect Indian farmers with UAE's food industry
This new agri-commodity trading and sourcing e-market platform was launched by Dubai's free-zone Dubai Multi Commodities Centre (DMCC) and government of Dubai's authority on commodities, trade and enterprise. It is to bridge gap between millions of Indian farmers and the Gulf country's food industry.
Month: Current Affairs - August, 2020
Category: Today's News Headlines
Latest E-Books