Convalescent Plasma Therapy to be used against COVID-19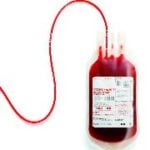 The US Food and Drug Administration recently approved the use of convalescent plasma therapy for treating severely critical COVID-19 patients.
Convalescent Plasma Therapy
Convalescent plasma therapy would make use of antibodies developed in the blood plasma of recovered patients to treat COVID-19 in active cases. These antibodies when injected into the patients boost their immune system. Early injection could help prevent progression into severe stages.
The Process Involved
Standard blood collection and plasma extraction procedures are followed for collecting the antibody containing plasma from the donor. Blood fractionation is used to extract the plasma if the whole blood is collected. The aphaeresis machine can be used to extract the plasma directly from the donor.
WHO Guidelines
In 2014, WHO gave guidelines for the therapy:
The donor must be a recovered patient and must not have any infection like HIV, syphilis, hepatitis, etc.
Mandatory permission from the donor before the plasma is extracted.
If whole blood is collected, the plasma is to be extracted by sedimentation or centrifugation.
If plasma is to be collected again, a time lag of 12 week is required before for collecting the 2nd time, in case of male donors, and 16 weeks in case of female donors.
Category: Science & Technology Current Affairs
Topics: Antibodies • COVID-19 • Food and Drug Administration
Latest E-Books