Centre increases Ethanol Prices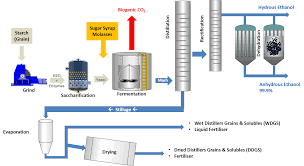 The Indian Government has directed the oil marketing companies (OMCs) to increase the procurement of ethanol and has also increased the price for buying the ethanol from the farmers. This move holds significance as the state elections in Maharastra, Haryana, and Jharkhand.
What has happened?
The Cabinet Committee on Economic Affairs (CCEA) has approved a price revision mechanism for the government-owned OMCs like the Indian Oil Corporation, Bharat Petroleum Corporation, and the Hindustan Petroleum Corporation to focus on ethanol procurement.
The CCEA which is chaired by the Prime Minister of India has given its approval to fix a higher price for ethanol as per the Indian Government's ethanol-blended petrol (EBP) program.
In its decision, the CCEA has decided to increase the price of ethanol obtained from the 'C' heavy and 'B' heavy molasses by 29 paise and INR 1.84 per litre respectively.
The new price has been fixed as Rs. 43.75 and Rs. 54.27 per liter of ethanol, respectively.
The CCEA has also increased the price of ethanol procured from the sugar cane juice, sugar, and sugar syrup to Rs. 59.48 per liter.
Why is this move significant?
The latest decision made by the Indian Government is significant as India, which is the world's third-largest importer of oil importer, looks to reduce its dependence on foreign oil.
However, a 25% year-on-year increase was observed by India in its oil import bill in FY18.
PM Modi had, in 2015, set an ambitious target to lower the import dependence of crude oil for India by 10 percentage points to just above 67% by 2022.
The increase in ethanol prices is also significant as ethanol is made from sugarcane which is a major crop in Maharashtra, heading to polls this year.
While Rural distress is a key issue and Rural woes are prevalent in Maharashtra. The state has been battling floods and drought.
What is the National Biofuels Policy? 
The national biofuels policy was passed by the National Democratic Alliance (NDA) government to cut the energy imports and carbon emissions.
The policy aims to improve the farmers' income.
The policy aims to include sugar cane juice, sugar beet, sweet sorghum and starch containing material such as corn, cassava, and damaged grain for ethanol production.
Topics: Alcohols • Biofuel • Biofuels by region • Chemical substances • Current Affairs – August, 2013 • Energy • Ethanol • Ethanol fuel • Ethanol fuel in Brazil • Sugarcane
Latest E-Books