Aruna Shanbaug, face of mercy killing in India passes away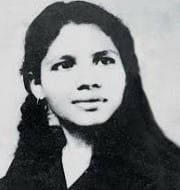 Aruna Shanbaug, a nurse who was in a vegetative state for 42 years after being sexually assaulted passed away in Mumbai's King Edward Memorial (KEM) hospital.
Earlier in second week of May she was put on ventilator after suffering a serious bout of pneumonia but she lost her battle for life.
In 1973, she brutally assaulted by a sweeper at KEM hospital which had cut off oxygen supply to her brain. Since then she was in vegetative state (coma) and was cared by KEM hospital staff.
In 2011, the Supreme Court (SC) had rejected a plea for her mercy killing (euthanasia) which was filed by former journalist and author Pinki Virani. However, based upon this case SC had framed the guidelines for passive euthanasia instead of active euthanasia.
After this ruling of SC, she had become the face of mercy killing as her case sparked a debate in the country about the euthanasia laws.
It should be noted Pinki Virani had authored non-fiction book called 'Aruna's Story' in 1998 based upon her life. While Duttakumar Desai had written Marathi play Katha Arunachi based upon her and in 2002 was staged under director Vinay Apte.
Quick Facts
Active euthanasia: In this case medical professionals or another person deliberately do something that causes instant death of patient.
Passive euthanasia: In this case, the common treatments such as antibiotics or life support of patient are withhold which in turn leads to death.
It should be noted that Netherlands was the first nation to legalise Euthanasia.
Month: Current Affairs - May, 2015
Topics: Current Affairs 2016 • Health • Obituary • Supreme court
Latest E-Books