China Blocks Listing of Azar Masood as Global Terrorist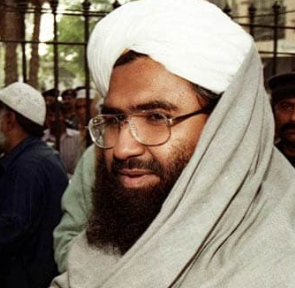 China has again blocked the bid to designate Pakistan-based terror group Jaish-e-Mohammed Chief Azhar Masood as a global terrorist in the United Nations Security Council 1267 list.
The proposal was moved by France the UK and the US on February 27, on the backdrop of Pulwama Terror Attack. Just before the deadline for filing of the objections was about to end, China which is the permanent member of the United Nations Permanent Council filed the objection.
Implications of the listing by the 1267 Sanctions committee
The 1267 and Al-Qaeda Sanctions Committee was established under the  UNSC resolution 1267. The listing would have resulted in:
Assets freeze
The Asset Freeze mandates all states to freeze without delay the funds and other financial assets or economic resources of designated individuals and entities.
Travel ban
The travel ban implies preventing the entry of designated individuals into or transit by all states through their territories.
Arms embargo
Arms embargo requires all states to prevent the direct or indirect supply, sale and transfer from their territories or by their nationals outside their territories, or using their flag vessels or aircraft, of arms and related material of all types, spare parts, and technical advice, assistance, or training related to military activities, to designated individuals and entities.
The mandatory restrictions would have severely impacted and curtailed the activities of the Azhar Masood who is the head of the banned outfit JeM and would have forced Pakistan to act against him. Reports also note that China is aiming to maintain the status quo and truce with the JeM by blocking the list in an attempt to secure the China Pakistan Economic Corridor.
Month: Current Affairs - March, 2019