APEC Ministerial Meeting: Economies commit to free open trade and investment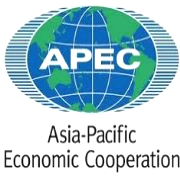 On November 17, 2020, the members of Asia Pacific Economic Cooperation (APEC) held a ministerial meeting virtually. During the meeting, the members committed to pursue free and open trade and investment towards the economic recovery from the impact of covid-19 pandemic.
Highlights
The meeting was chaired by Malaysia. This ministerial meeting comes ahead of the APEC Economic Leaders Meet that is to be held in November 20, 2020. The Bogor Goals of APEC is one of its flagship initiatives and the deadline set for the Goals was 2020.
Bogor Goals
In 1994, when the leaders of APEC met at the Bogor town of Indonesia, they adopted a long term free and open trade and investment. The deadline to achieve the Bogor goals was set as 2020. The Bogor Goals did not target specific nations. However, it provided guidance to member countries to implement bilateral, multilateral and unilateral policies. The policies adopted were consistent with the rules of General Agreement on Tariffs and Trade (GATT) and also with those of the successors of GATT (of World Trade Organization).
India and APEC
India had requested for membership in APEC. APEC has decided not to allow India as India does not border Pacific Ocean. The other 21 members of APEC members borders Pacific Ocean. However, India has gained support from Japan, USA, Australia and Papua Guinea to become a full time member. India became an observer of APEC in 2011.
The Asia Pacific is the most economically affected region due to COVID-19 pandemic.
About APEC
APEC is an economic group that was formed in 1989. The main objective of its formation was to promote free trade and sustainable development in the Pacific Rim countries. Also, it aims to increase inter-dependence of Asia-Pacific Economies. Collectively, APEC accounts to 50% of world trade and 57% of world GDP.
APEC formation was supported by European Union and the now defunct North American Free Trade Area (NAFTA).
Month: Current Affairs - November, 2020