Energy
March 4, 2017
Auction refers to the process of buying or selling in which goods or services are offered by seller and the sold to the highest bidder. In reverse auction, the roles of buyers and sellers are reversed. Thus, while in auction, buyers compete and prices rise with bids; in...
February 23, 2017
In the recent budget, the Finance Minister had proposed creation of an  'integrated public sector oil major' in order to come at par with the level of performance of the international and domestic private sector oil and gas companies. This idea is not new,  and was earlier...
December 26, 2016
Cellulosic ethanol, also known as Second generation (2G) ethanol is not produced from starch or sugar but from cellulose fibers, which are found in abundance in plant cell walls. Introduction Biofuels are derived from biomass such as plants and animal materials.  The biomass is converted to biofuels...
September 22, 2016
On June 14, 2016, the Ministry of New and Renewable Energy (MNRE), has come up with a draft National Wind Solar Hybrid Policy.  The policy lays down the framework for promoting large grid connected wind-solar photovoltaic system. Objectives The policy has been launched to lay down a...
February 16, 2016
In November 2015, the Government had launched UDAY (Ujwal DISCOM Assurance Yojana) scheme to provide a permanent solution for financial turnaround and revival of Power Distribution companies (discoms). Overview of Discom Problems As on March 2015, the accumulated losses and the outstanding debt of discoms are approximately Rs....
January 17, 2016
The idea of Turkmenistan-Afghanistan-Pakistan-India Pipeline (TAPI) has been around for two decades but its fate has remained uncertain due to political uncertainty in Afghanistan, Indo-Pak Relations, Af-Pak tensions, slow down in global energy markets, cost escalations etc. However, despite of all these, the construction work finally takes...
November 6, 2015
The vision of our energy policy is to made available clean, safe and convenient form of energy to all sectors in an economically viable manner. Energy needs of household should be met even if that entails directed subsidies to vulnerable households. It further envisages that demand should...
September 13, 2015
US will expectedly lead revival for the developed world and India for the developing world with oil prices on a downward spiral followed by other commodity prices. The economies are no longer exclusive but are greatly intertwined with each other. The workers are becoming global players so...
March 1, 2015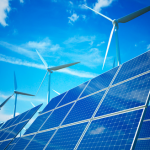 Why it is imperative to have self-sufficient energy infrastructure with the growing demand of energy? What are the measures India should take to utilize its vast natural resources?
February 9, 2015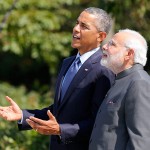 What are the different areas of cooperation and irritants between India and United States? How the growing relationship between the two countries change the geopolitical balance in the Asia?
Advertisement