Zika virus Current Affairs, GK & News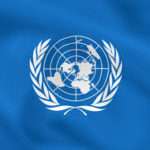 Context in Current Affairs: The United Nations General Assembly recently approved the resolution that proclaimed to mark December 27 as the the International Day of epidemic preparedness. The day is to be marked to facilitate exchange of information, transmission of scientific knowledge and best practices locally, regionally, nationally and internationally. This will help to prevent ..
Month: Current Affairs - December, 2020
Category: Important Days & Events Current Affairs
Topics: Bird Flu • Bubonic Plague • COVID-19 • Epidemics Preparedness Day • Measles • Smallpox • United Nations • Zika virus
HDFC ERGO General Insurance Company has recently launched the 'Mosquito Disease Protection Policy'. This new policy will cover an individual against common mosquito-borne diseases like Dengue Fever, Malaria, Chikungunya, Japanese Encephalitis, Kala-azar, Lymphatic Filariasis and Zika Virus. According to the report published by National Health Profile 2018, there has been an alarming rise in dengue ..
Topics: Dengue fever • Epidemiology • Infectious diseases • Medical specialties • Medicine • Mosquito • Mosquito-borne disease • Neglected diseases • RTT • Tropical diseases • Vector • Zika virus
The West Nile Virus (WNV) fever is a mosquito-borne viral infection, which is rare in India. It is a single-stranded RNA virus that causes West Nile fever. It is a member of the family Flaviviridae, specifically from the genus Flavivirus, which also contains the Zika virus, dengue virus, and yellow fever virus. The World Health ..
Topics: Flaviviridae • Flaviviruses • Infectious diseases • Medical specialties • Medicine • Neglected diseases • RTT • Tropical diseases • West Nile fever • West Nile virus • Zika virus • Zoonoses
Dr. Rajanish Giri, an assistant professor at IIT Mandi, has been awarded the DBT Innovative Young Biotechnologist Award (IYBA) 2018. Dr. Giri is selected for his proposed innovative idea on Zika virus Capsid Folding and inhibitor discovery. Additionally, he has proven expertise on understanding and solving the fundamental problems of protein folding in various structured ..
Topics: Branches of biology • DBT • Indian Institute of Technology Madras • Intrinsically disordered proteins • Mandi, Himachal Pradesh • Protein folding • Protein structure • Zika virus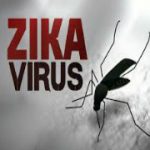 Union Ministry of Health and Family Welfare has confirmed 22 positive laboratory-confirmed cases of Zika virus in Rajasthan's capital Jaipur. It was detected through Indian Council of Medical Research (ICMR) surveillance system and all suspected cases in defined area and mosquito samples are being tested. Preventive Measures Health Ministry has taken precautionary measures followed by ..
Month: Current Affairs - October, 2018
Topics: Diseases • Jaipur • Public health • Rajasthan • Zika virus