Zika fever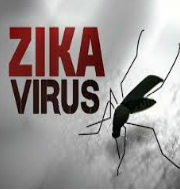 First case of Zika Virus was reported from Kanpur in the state of Uttar Pradesh on October 24, 2021.What is Zika Virus?Zika virus is a member of the Flaviviridae virus family. It is spread by daytime-active called named "Aedes mosquitoes" ..
Tags: Dengue fever • First Case of ZIka Virus in Uttar Pradesh • Zika fever • Zika virus
Month: Current Affairs - October, 2021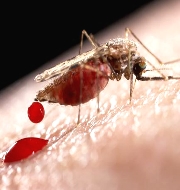 The researchers from the US National Institutes of Health have found that, a mosquito protein called AEG12 strongly inhibits the family of viruses which causes dengue, yellow fever, Zika and West Nile. They also noted that the protein also inhibits ..
Tags: AEG12 Mosquito Protein • US National Institutes of Health • West Nile fever • Yellow Fever • Zika fever
Month: Current Affairs - March, 2021
Researchers in the US have successfully conducted pathbreaking researches on mosquitoes by genetically modifying them to make humans less attractive to them. It is proclaimed that this will significantly reduce the spread of mosquito-borne diseases which have become deadly in ..
Tags: Aedes • Medicine • Mosquito • Neglected diseases • RTT