Yahoo! Current Affairs, GK & News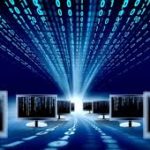 Larry Tesler was a great computer researcher, who was famous for his innovations of short-cuts in computers including the commands of cut/copy & paste, find & replace etc. He started working in Silicon Valley in the early 1960s and was associated with several major technological firms including Xerox Palo Alto Research Center, Amazon and Yahoo. ..
Topics: Amazon • Apple Inc. • Computer • Silicon Valley • Yahoo!
Telecom giant Verizon has acquired Yahoo's core business for $4.48bn (£3.51m), thus ending Yahoo's two-decade long run as an independent company. Verizon is the No.1 wireless operator in the US. Salient Highlights Verizon will combine Yahoo with AOL which was bought by it two years ago to establish a venture called Oath. The Oath is a division ..
Month: Current Affairs - June, 2017
Topics: Business • Verizon • Yahoo!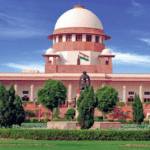 Supreme Court (SC) has directed search engines like Google India, Yahoo and Micrsoft's Bing to block advertisements on sex determination and strictly comply with the laws. This ruling was given by SC bench comprising of Justices Dipak Misra and Prafulla C. Pant on public interest litigation (PIL) filed by Dr. Sabu Mathew George in 2008. ..
Month: Current Affairs - January, 2015
Topics: Current Affairs 2016 • Google India • Micrsoft's Bing • Supreme Court (SC) • Yahoo!
Marissa Mayer has been appointed as the new president and CEO of Yahoo – world's 2nd largest search engine by query volume. Prior to her appointment, she served as the top executive at Google. Mayer will lead the product innovation in distressed internet company by introducing new perspective. Mayer, a Stanford University graduate, in her ..
Month: Current Affairs - July, 2012
Topics: Alphabet Inc. • Companies • Gmail • Google • Google Search • Internet search engines • Marissa Mayer • Web search engine • Websites • World Wide Web • Yahoo!
  Internet behemoth Google registered 255 instances of India requesting for online content censorship, posing a sharp increase of 49% in the second half of 2011. India's request formed part of 1,000 demands from governments around the world to remove objectionable materials such as YouTube videos, web searches, and blogs. India objected to 133 YouTube ..
Month: Current Affairs - June, 2012
Topics: Alphabet Inc. • Digital media • Go software • Google • Google Search • Internet • Internet search engines • Social media • Websites • World Wide Web • Yahoo! • YouTube