Species Current Affairs, GK & News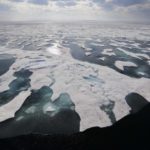 On 14 Nov, two studies published in the journal Cell found that the diversity of microscopic organisms habiting the Earth's oceans are the least at the higher latitudes nearer to the poles and increase in a gradient towards the equator. The two studies analysed the diversity of these organisms in samples collected from ocean water ..
Topics: Aquatic ecology • Biodiversity • Biogeography • Biological oceanography • Branches of biology • Marine life • Microorganism • Nature • Oceanography • Population genetics • Sea • Species
Scientists at one of India's premier research institutes have discovered new species of insects which can walk on water.? What has happened in India? The Scientists at the Zoological Society of India have found new 7 species of water treaders. Water treaders are insects which live on both land & water and can appear as ..
Topics: Mesovelia • Species • Surface tension • Zoological Society of India
Bihar has become the first state in India which has raised its own dog squad to detect liquor consignment. All these dogs were imparted nine-month training at Hyderabad-based Integrated Intelligence Training Academy before being inducted in the Bihar Police. The total strength of the Bihar Police's dog squad stands at 68. On each dog, the ..
Topics: Animals • Bihar • Dog • Organisms • Species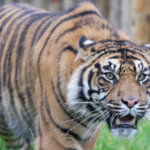 India is the adobe of world's largest number of Tigers. Declining forest cover, increased encroachments, declining quality of forests, obstructions to forest corridors has resulted in increased Man-Tiger conflict. Findings of Tiger Census 2014: The population of tigers in India has increased from 1,706 in 2011 to 2,226 in 2014. There was an increase of ..
Topics: Man-eater • National symbols of India • Panthera • Species • Tiger • Tiger attack • Tiger reserves of India
The World Rangers Day (WRD) is celebrated every year on July 31 to remember and appreciate the crucial services rendered by rangers who protect, conserve and preserve the biodiversity of our forests at the cost of their lives. The day also commemorates all the selfless men and women who lost their lives protecting defenseless animals ..
Topics: Biodiversity • Biogeography • Branches of biology • Conservation biology • Ecology • Natural environment • Nature • Species