Page-2 of
Right to Privacy Current Affairs, GK & News
The Kerala High Court has recently ruled that the right to have access to the Internet is part of the fundamental Right to Education (RTE) & also the Right to Privacy under Article 21 of the Constitution. The verdict came on a petition filed by a Kozhikode college student challenging her expulsion for not adhering ..
Topics: Digital rights • Fundamental rights • Human rights • Identity management • Internet privacy • Kerala • Law • Privacy • Privacy law • Right to Privacy • Social Issues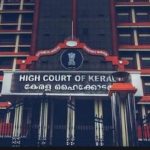 A single bench of the Kerala high court headed by Justice PV Asha has ruled that access to the Internet is a fundamental right which cannot be taken away arbitrarily. Case before Kerala High Court The court was hearing a petition filed by Faheema Shirin, an 18-year-old BA student which questioned the hostel rules which ..
Topics: Digital media • Digital rights • Human rights • Internet privacy • Privacy • Right to Internet access • Right to privacy • Social issues
In the case of Ritesh Sinha v/s state of Uttar Pradesh and others, the Supreme Court has ruled that compelling for a voice sample was not a violation of his fundamental right to privacy. Observations made by the Supreme Court A judicial magistrate is empowered to order a person to give a sample of his voice ..
Topics: Canadian criminal law • Criminal law • Criminal procedure • Evidence law • Law • Law Commission on Voice Sampling • Privacy • Right against Self-Incrimination • Right to Privacy • Right to silence • Self-incrimination • Supreme Court Verdict on Voice Sampling • Voice Recognition
It is often criticised that the Indian Supreme Court and High Courts have not been observing the judicial restraint and is encroaching on to the domain of the other two organs of the state, the legislature and the executive. Instances of Encroachment In the case of State of Tamilnadu v K. Balu, the Supreme Court banned ..
Topics: executive • Judicial Activism • Judicial Legislation • Legislature • Right to Privacy • Separation of powers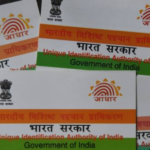 Imtiyaz Ali Palsaniya has filed a review petition in Supreme Court against the Aadhaar verdict in which the Supreme Court had upheld the constitutional validity of the Aadhaar. SC Verdict on Aadhaar A five-judge constitution bench while upholding the constitutional validity of Aadhaar had struck down various provisions of the in the Aadhaar Act. Important ..
Month: Current Affairs - December, 2018
Category: Legal & Constitution Current Affairs
Topics: Aadhaar Act • Aadhaar Verdict • CLAT • Money bill • Right to Privacy