Renzi Cabinet Current Affairs, GK & News
The first-ever women-only foreign minister conference was held in Montreal, Canada on September 21-22, 2018 . The aim of the conference was to highlight women's key role in politics and decision-making processes. The meeting was co-chaired by Canada's top diplomat Chrystia Freeland, and the foreign affairs representative of the EU, Federica Mogherini. The foreign ministers ..
Topics: Chrystia Freeland • Federica Mogherini • Law by country • Politics by country • Renzi Cabinet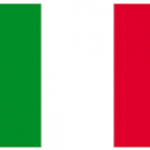 Paolo Gentiloni has been named as Italy's new prime minister after the resignation of reformist leader Matteo Renzi in the wake of a crushing referendum defeat. Gentiloni is a close ally of Renzi and was Renzi's foreign minister. The elections in Italy are due by February 2018. Italy is facing a troubled banking sector and ..
Topics: Countries • Democratic Party (Italy) leadership election • Gentiloni • Government of Italy • Italian nobility • Italy • Legislatures • Matteo Renzi • Paolo Gentiloni • Prime Ministers of Italy • Renzi • Renzi Cabinet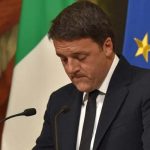 Italian Prime Minister Matteo Renzi has tendered his resignation after being roundly defeated in a referendum to make changes in the Constitution. Renzi announced his resignation taking full responsibility for the 'extraordinary defeat'. This pushed the third largest Euro economy into uncertainty. Financial markets gave a sharp reaction as the euro saw a sharp decline ..
Topics: Democratic Party (Italy) leadership election • Government • Italian constitutional referendum • Matteo Renzi • Politics • Politics by country • Populism • Prime Ministers of Italy • Renzi • Renzi Cabinet