Page-2 of
Psychology Current Affairs, GK & News
Dhruv Garg, an Indian-origin boy from Wokingham in south east England, in the United Kingdom (UK) has got the highest possible score of 162 on a Mensa IQ test that placed him in the top 1% people in the world who achieved this feat. Garg, who goes to Reading School, a grammar in Berkshire, has ..
Topics: Cognition • High IQ society • Intelligence • Intelligence quotient • Mensa • Mensa International • Neuroscience • Psychology • Psychometrics
Rand defines altruism as the view that "Any action taken for the benefit of others is good, and any action taken for one's own benefit is evil". Thus, the beneficiary of an action is the only criterion of moral value—and so long as the beneficiary is anybody other than oneself, anything goes. The ethics of ..
Topics: Philosophy • Psychology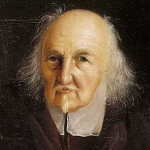 Psychological egoism is the position that we always do that act that we perceive to be in our own best self-interest. That is, we have no choice but to be selfish. We cannot be motivated by anything other than what we believe will promote our interests. I always try to promote my self-interest, and you ..
Topics: Psychology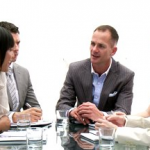 In attitudes and attitude change, psychologists have identified the role of communication in persuading others. There are few Techniques that are used by the communicators to persuade the other people. Lets have a basic idea of them first. Impression Management Theory: Theory that we don't really change our attitudes, but report that we have so ..
Topics: Psychology
Persuasion is a fact that represents the intersection of social thinking and social influence of everyday life. Persuaders try to influence our beliefs and attitudes for e.g.: we will vote for them, buy their products, do them favours, or otherwise behave as they want us to. The Communicator Communication is key to effective persuasion. People are ..
Topics: Psychology