Page-6 of
Pradhan Mantri Awas Yojana Current Affairs, GK & News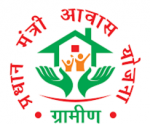 Prime Minister Modi has launched the government's flagship housing scheme 'Pradhan Mantri Gramin Awas Yojana (PMAY-G)' in Agra. PMAY-G is an ambitious housing scheme meant for rural poor. In March 2016, the Union Cabinet had approved to replace the existing Indira Awas Yojana with Pradhan Mantri Awas Yojana – Gramin as a part of 'Housing for All' ..
Category: Government Schemes Current Affairs
Topics: Book:Indiaa • Economy of India • Housing in India • India • Ministry of Urban Development • Poverty in India • Pradhan Mantri Awas Yojana • Pradhan Mantri Gramin Awaas Yojana
Pradhan Mantri Awas Yojana (PMAY) was launched in June 2015 with an objective to provide affordable housing to urban and rural poor. This scheme has two components viz. Pradhan Mantri Awas Yojana (Urban) (PMAY-U) for the urban poor and Pradhan Mantri Awaas Yojana (Gramin) (PMAY-G or PMAY-R) for the rural poor. Pradhan Mantri Awas Yojana (Urban) This scheme was ..
Topics: Pradhan Mantri Awas Yojana
The VAMBAY was launched in December 2001 to ameliorate the conditions of the urban slum dwellers living below the poverty line without adequate shelter. The scheme has the primary objective of facilitating the construction and up-gradation of dwelling units for slum dwellers and providing a healthy and enabling urban environment through community toilets under Nirmal ..
Topics: Cleaning • Euthenics • Humans • Pradhan Mantri Awas Yojana • sanitation • Slum • Swachh Bharat Mission • Water supply and sanitation in India
Our country is an agrarian economy and 70% of Indian population resides in rural area. Government is working towards the upliftment of the people living in rural areas. Various schemes have been implemented since independence to provide them resources for the development and growth of living standards. Rural Housing scheme is one of them. Rural ..
Topics: Bharat Nirman • Economy of India • Housing in India • India • Ministry of Rural Development • Ministry of Urban Development • Neeranchal National Watershed Project • Poverty in India • Pradhan Mantri Awas Yojana • Pradhan Mantri Gramin Awaas Yojana