Milky Way galaxy: Current Affairs, GK & News - 2020-2021
What is a 'Halo' that was detected by NASA's Hubble Telescope?
Published: September 1, 2020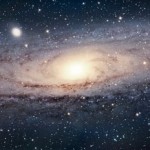 Recently NASA's Hubble Telescope for the first time ever signalled the presence of a giant halo of gas found surrounding the Milky Way's closest galactic neighbour – the Andromeda galaxy. Halo is nothing but a huge scattering of gas which is usually found surrounding the celestial bodies. Also known as M31, the Andromeda galaxy is ..
Month: Current Affairs - September, 2020
Category: Science & Technology Current Affairs
Topics: Andromeda galaxy • Halo • Hubble Space Telescope • Milky Way galaxy • NASA
World Largest Telescope to have IT controls built in India
Published: September 21, 2020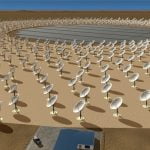 The square kilometre array also called the SKA, an international initiative building the world's largest radio telescope is to have control systems designed and built by Tata Consultancy Services, an IT company based in India. Several other multiple leading Indian scientific Institutions are also contributing to the project under the leadership of TCS. Highlights The National ..
Month: Current Affairs - September, 2020
Category: Science & Technology Current Affairs
Topics: cosmic magnetism • Geomagnetism • Milky Way galaxy • radio signals • Radio telescopes • radio waves • SKA telescope • Tata Consultancy Services • TIFR
Advertisement