Liver Current Affairs, GK & News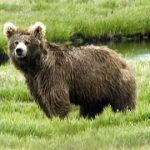 The Chinese Government has put on a list of medicines that shall be used to treat COVID-19. It includes both Chinese traditional medicines and western medicines as well. Among these, "Tan Re Qing" has been identified as best cure. This traditional medicine carries bear bile Bear Bile The use of Bear bile in Chinese medicine ..
Month: Current Affairs - March, 2020
Category: Science & Technology Current Affairs
Topics: Animal welfare • China • Corona virus • COVID-19 • Liver • Traditional medicines
Bangladesh, Bhutan, Nepal and Thailand have recently become the first four countries in the World Health Organization (WHO)'s South-East Asia region to have successfully controlled Hepatitis B. The virus is said to be controlled when the disease occurrenceis reduced to less than 1% among children less than 5 years of age. Hepatitis B is a ..
Topics: Healthcare-associated infections • Hepatitis • Hepatitis C treatment in Moldova • Infectious causes of cancer • Infectious diseases • Liver • Medical specialties • Medicine • RTT • Vaccine-preventable diseases • Viral diseases • Viral hepatitis
April 19 is observed as World Liver Day. This day is meant to raise awareness about liver and following a lifestyle which supports liver health. This day is observed to understand importance of liver in human body and how liver ailments can be treated. As per World Health Organisation (WHO), liver diseases are 10th  most ..
Category: Important Days & Events Current Affairs
Topics: Clinical medicine • Hepatology • Infectious causes of cancer • Liver • Liver transplantation • Medical specialties • Medicine • Organs • RTT • The British Liver Trust
The World Liver Day (WLD) is observed every year on 19th of April to build awareness and understanding how important liver is for our body. The liver is a complex and one of the biggest organs in the body and plays a very important role. Survival without a liver is impossible. All the food that ..
Topics: Abdomen • Animal anatomy • Bile • Branches of biology • Cholesterol • Digestive system • Hepatology • Liver • Liver disease • Medical specialties • Medicine • Organs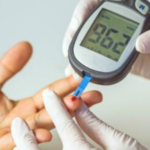 A new study has revealed that contrary to popular belief, not only obese and overweight but also non-obese and lean persons may be prone to type 2 diabetes. The study indicates that nearly 20 to 30 per cent suffering from diabetes are non-obese and even some are lean. Type 2 diabetes is a chronic condition ..
Month: Current Affairs - January, 2019
Category: Science & Technology Current Affairs
Topics: body fat • Indians • Insulin • lean • Liver • Obesity • Pancreas • Type 2 diabetes