Page-2 of
Know Your Customer Current Affairs, GK & News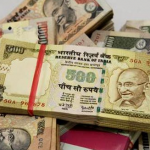 Stock markets in India are regulated by SEBI and all Foreign Institutional Investors, who invest in Indian stocks have to get registered with SEBI.  The two broad categories of foreign Investments viz. FDI and FII are highly regulated and need several approvals from SEBI. On the other hand, Participatory Notes is the alternative by which ..
Topics: Investment in India • Know Your Customer • Money Laundering • Participatory Notes • SEBI
The RBI has asked all banks to generate a Unique Customer Identification Code (UCIC) for each of their customers. Objective: The Unique Identification Code will fortify Know Your Customer (KYC), Anti-Money Laundering (AML) and Combating the Financing Of Terrorism (CFT) instruments. Since it will take a long time to generate entire KYC Registry, banks are ..
Month: Current Affairs - June, 2012
Topics: Bank • Bank regulation • Banking in India • Economy • Finance • Know Your Customer • Money • Money Laundering • Terrorism financing
SEBI to come out by Nov'11 Homogenous norms for setting up a uniform Know Your Customer (KYC) Regulation Authority. It will relieve the burden comparable on the intermediaries as well as the common man, seeking to make investments. This mechanism once set would make certain that KYC exercise is undertaken only once and enabling all ..
Month: Current Affairs - December, 2011
Topics: Anti-money laundering software • Bank regulation • Banking in India • Crime • Economy • Financial regulation • Know Your Customer • KYC • Money • Money Laundering • Politically exposed person • Terrorism financing