Kidney Current Affairs, GK & News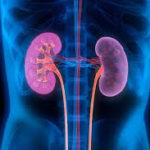 The World Kidney Day is celebrated on the second Thursday of the month of March every year, across the world. This year's theme is 'Kidney health for everyone everywhere – from prevention to detection and equitable access to care'. Two international bodies namely the International Society of Nephrology (ISN) and the International Federation of Kidney ..
Topics: Health • Kidney • World Kidney Day
The World Kidney Day (WKD) is observed every year on 2nd Thursday of March as a global health awareness campaign to raise awareness about impact of kidney disease and its associated health problems worldwide. In 2019, the WKD is been observed on March 14 with theme "Kidney Health for Everyone Everywhere". The 2019 WKD theme ..
Topics: Branches of biology • Health • Kidney • Medicine • Nephrology • WKD • World Kidney Day
Dr Tahir Hussain, an Indian-American professor of Pharmacology at the University of Houston, has received a grant of 1.6 million dollars from the National Institutes of Health to examine a kidney cell that could prevent damage from inflammation caused by obesity. The targeted cells express a protein called the angiotensin type 2 receptor, which recently ..
Topics: Acute kidney injury • Branches of biology • Endocrine system • Inflammation • Kidney • Kidney diseases • Medical specialties • Medicine • Organ failure
The Indian Institutes of Technology, Bombay and Indore, have jointly developed a biosensor that makes it possible to detect kidney disorders in less than 8 minutes. The biosensor can accurately measure both the pH and urea concentration with a single drop of urine. The researchers who developed it say that it will help make a ..
Topics: Biosensor • Chemistry • Excretion • Fertilizers • Kidney • Lymph fluid • Natural sciences • Nitrogen cycle • PH • Physical sciences • Urea • Urine