Page-5 of
Food security Current Affairs, GK & News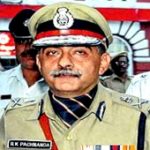 The International Day of Rural Women is commemorated every year by the United Nations. It was first passed under a resolution in 2007. The role of rural women is important to fulfil the vision of SDG – Sustainable Development Goals. The 3 main goals namely ending poverty and hunger, empower women and girls, achieve food ..
Month: Current Affairs - October, 2019
Category: Important Days & Events Current Affairs
Topics: Climate change • Food security • international day of rural women • United Nations • Women Empowerment
The three important components of land are soil, water and biodiversity. These three components working together create goods and services which provide a foundation for sustainable livelihoods and peaceful co-existence between peoples. What is Land Degradation? Land Degradation refers to reduction or loss in the quality of land especially its topsoil, vegetation, and/or water resources, due to excessive ..
Topics: Conference of the Parties • deforestation • Desertification • Environmentalism • Food security • Land Degradation • Law by country • Politics by country • Rio Convention • Sustainability • Sustainable Development Goals • United Nations Convention to Combat Desertification • United Nations Framework Convention on Climate Change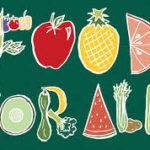 The Indian Supreme Court is currently evaluating a petition which requests the government to frame a law which will aim to provide food to the entire Indian population. What has happened? A petition requesting the government to examine the concept of state-funded community kitchens to feed the poor and hungry has been accepted for consideration ..
Topics: Amma Unavagam • Brain • Food and drink • Food security • Food security in India • Hunger • Limbic system • Motivation • Neuropsychology • Social justice
Most of the efforts to tackle the water crisis are concentrated in desperately and endlessly trying to increase the supply of water. But not enough attention is paid towards solutions on the demand side. Water Consumption in Farming Agriculture is the largest consumer of water in India. About 90 per cent of is consumed in ..
Topics: Agricultural diversification • Agriculture • Agronomy • Crops • Food and drink • Food security • Irrigation • Land management • malnutrition • Obesity • Rice • Water Consumption in Farming • Wheat
In a major boost to national food security Government of India launched One Nation-One Ration Card scheme on pilot basis in Telangana, Andhra Pradesh, Maharastra and Gujarat. The pilot project is effective from 1 August 2019. One Nation One Ration Card' scheme seeks to allow portability of food security benefits. One Nation-One Ration Card scheme ..
Month: Current Affairs - August, 2019
Category: Government Schemes Current Affairs
Topics: Aadhar Number • Fair Price Shop • Food security • National Food Security Act (NFSA) • One Nation One Ration Card Scheme • Pilot Project • Ration card