Escherichia coli Current Affairs, GK & News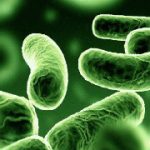 Scientists at IISER, Pune, have discovered a link between population sizes of Escherichia coli bacteria with the fitness trade-off adopted by them. Escherichia coli Escherichia coli is a bacterial species commonly found in the gut of humans and several animals. It is a rod shaped, gram negative bacteria that are mostly harmless in nature. However, ..
Category: Science & Technology Current Affairs
Topics: Escherichia coli • Indian Institute of Science Education and Research (IISER) • Research
More than 100 people in 6 states fell sick were reported to have infected with E coli o103. The medical practitioners say that it is an unusual strain of the bacteria. The CDC "Centre for Disease Control and Prevention said the source of bacteria is still not determined. Ground beef might be a possible cause. ..
Topics: Beef • Escherichia coli • Escherichia coli O157:H7 • Infectious diseases • Medical specialties • Neglected diseases • Tropical diseases • Waterborne diseases