Edible fish Current Affairs, GK & News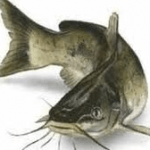 The Thai Mangur fish, which has a similar appearance like fresh water Mangur, is cultivated in highly unhygienic conditions in the state and it causes sickness to people on consumption. Hence, the Maharashtra government has launched a special drive to destroy the cultivation centres of the exotic Thai Mangur fish. The Head of the state ..
Topics: Edible fish • Government of Maharashtra • National Green Tribunal
According to a study conducted by researchers from Harvard University and IIT Hyderabad, climate change and overfishing are resulting in an increase of a toxin called methylmercury (MeHg) in the ocean's fishes like Atlantic cod, Atlantic bluefin tuna. These fishes are widely consumed by humans. The researchers pointed 3 factors that result in mercury accumulation ..
Topics: Atlantic bluefin tuna • Chemical elements • Chemistry • Edible fish • Fish as food • Fisheries • Fishing • Methylmercury • Native element minerals • Physical sciences • Thunnus • Tuna