Economic sanctions: Current Affairs, GK & News - 2020-2021
Abdalla Hamdok takes charge as new Prime Minister of Sudan
Published: August 24, 2019
Prominent economist Abdalla Hamdok has taken charge as the new Prime Minister of Sudan and vowed to work towards ending the country's economic crisis and establishing peace. In his new role, Hamdok will be tasked to deal with Sudan's mounting economic problems viz. high inflation and unemployment after decades of poor governance. His biggest challenge ..
Topics: Africa • Countries • Economic sanctions • Federal republics • Geography of Africa • Inflation • Least developed countries • Member states of the African Union • Member states of the United Nations • Sudan
Which Russian tycoon has sued US over sanctions?
Published: March 16, 2019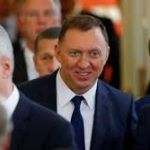 Russian metal tycoon Oleg Deripaska has sued the US due to sanctions which the latter has imposed. Deripaska has claimed that US has gone beyond its legal limit to impose sanctions on the companies which are owned by him and has shown himself being the latest victim of the Mueller probe into the alleged Russian ..
Topics: Basic Element • Business • Economic sanctions • Economy • En+ Group • Michael Cherney • Oleg Deripaska • Rusal • Russian interference in the 2016 United States elections • Vladimir Potanin
UNSC adopts Resolution 2428 to impose an arms embargo on South Sudan
Published: July 15, 2018
The United Nations Security Council (UNSC) has adopted a resolution 2428 (2018) to impose an arms embargo on South Sudan. The measure will stop the flow of weapons to armed groups in the country. It is in addition to the current sanctions, till May 31, 2019. Under the terms of Resolution, all Member States must ..
Topics: Arms embargo • Commercial policy • Economic sanctions • International Relations • International sanctions • International Trade • Non-tariff barriers to trade • Taliban
Russia imposes economic sanctions against Turkey
Published: November 30, 2015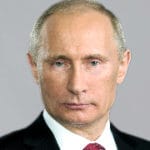 Russia has imposed economic sanctions against Turkey, a NATO member over the issue of downing of a Russian Sukhoi 24 warplane on the Syrian border. In this regard, Russian President Vladimir Putin has signed a decree adopting a series of retaliatory economic measures against Turkey with an effect from 1st January 2016. Russian economic sanctions ..
Month: Current Affairs - November, 2015
Topics: Current Affairs 2016 • Economic sanctions • International • IS • Russia • Syria • Turkey
Russian troops start withdrawal
Published: September 11, 2014
Ukraine has affirmed that the Russian troops who were believed to be in the Ukrainian territory have withdrawn back to Russian soils. This is a major step which will help bring back peace in the region. After about 5 months of intense fighting which had followed the Russian occupation of Crimea, the region saw a ..
Month: Current Affairs - September, 2014
Topics: Ceasefire • Current Affairs - 2017 • Economic sanctions • EU • Russian troops • truce • Ukraine crisis • World
Advertisement