Page-16 of
Economic growth Current Affairs, GK & News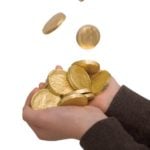 As per recently released UN World Economic Situation and Prospects 2015 (WESP) report, India's economic growth is expected to improve to 6.3% in 2016. Facts related to India from Report India is likely to make progress in implementing economic policy reforms and thus help to provide support to business and consumer confidence. India, will see GDP growth improving ..
Month: Current Affairs - December, 2014
Topics: Economic growth • Economy • Global Economy
The Union Cabinet approved the XII Plan (2012-17) document focused at attaining annual average economic growth rate of8.2%, down from 9% targeted earlier. The Plan document will now need final approval from the highest decision making body, the National Development Council (NDC). Besides, the XII Plan aims to achieve 4% growth of agriculture sector. The ..
Topics: 12th Five-Year Plan • Economic growth • Economy • Five-year plans • Five-Year Plans of India • National Development Council • October 2012
The International Monetary Fund (IMF) in its World Economic Outlook Update, chopped down India's economic growth projection from 6.8 % to 6.1% in 2012. This is the result of slowdown in external demand and deceleration in domestic demand. The slow in domestic demand has been attributed to capacity constraints and monetary tightening by RBI. It ..
Month: Current Affairs - July, 2012
Topics: Asian financial crisis • Economic growth • Economy • Gross domestic product • International Monetary Fund • Organizations • United Nations Development Group • United Nations Economic and Social Council • Uruguay and the International Monetary Fund
In simple terms, a definite and complete change in the livelihood and the organization of an area in a short period of time which brings about the betterment of the social, political, economic, and cultural lives of people is said to be a revolution. It was the revolutionary period from 1775 – 1850 when the ..
Month: Current Affairs - June, 2012
Topics: Economic growth • Energy development • Energy economics • Energy industry • Energy policy • Industrial Revolution • Industries • Renewable energy • Renewable energy commercialization • Technological change • World energy consumption
India ranked 6th on Inclusive Wealth Index (IWI) per capita that listed top 20 selected countries on the basis economic performance assessed between 1990 and 2008. The focus on this new measure gained attention in Rio+20 as it emphasized on the "Green Economy". As per the IWI report:- 4.3 % per year GDP per capita ..
Month: Current Affairs - June, 2012
Topics: Capital • Ecological economics • Economic growth • Economy • Environmentalism • Gross domestic product • Human capital • Natural capital • Natural capital accounting • Sustainability • Wealth