Consumer price index Current Affairs, GK & News
CPIs are compiled on the basis of the standards set by International Labour Organization for the member countries. In this context, on the basis of the recommendations made by the International Labor Organization, the Second Commission on Labor and the National Statistical Commission Labor Bureau has shifted the base of CPI-IW from 1982 to 2001. ..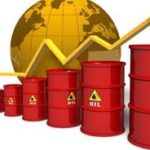 The Japanese financial services major Nomura has analysed the impact of the twin drone attacks which targeted Abqaiq, the site of the largest oil processing plant run by the Saudi state oil company, Aramco, and the Khurais oilfield. The attacks wiped out more than half of Saudi Arabia's crude supply. The attack has surged the ..
Topics: Consumer price index • Economics • Economy • Inflation • National Energy Program • Price indices • Price of oil • Pricing
The CPI-M has proposed a stoppage of mass surveillance which promises to enforce the farmers right to sell their produce at a Minimum Support Price, which is at least 50 per cent higher than the total cost of production. The minimum wage is not to be less than Rs 18,000 per month. This will prevent ..
Topics: Business • Consumer price index • Economy • Labour law • Lok Sabha • Microeconomics • minimum wage • Monopoly • Price indices • Socialism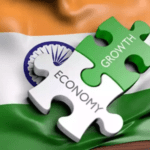 The Central Statistical Office (CSO) has released the data of Inflation for the month of February 2019. The data shows that: Retail inflation was at a four-month high of 2.57 per cent in February 2019 due to costlier food articles. The retail inflation was highest since October 2018 when it stood at 3.38 per cent. ..
Month: Current Affairs - March, 2019
Topics: Central Statistical Office • Consumer price index • CPI • CSO • Food Inflation • Headline inflation • Inflation • Rate Cut • RBI
The Governor of RBI, D. Subbarao has mooted for a Producer Price Index (PPI) to measure the average change over time in the sale prices of domestic goods and services. Currently, it uses Consumer Price Index (CPI) and Wholesale Price Index (WPI) to aid in measuring inflation. But WPI does not capture price movements of ..
Month: Current Affairs - July, 2012
Topics: Consumer price index • Economics • Economy • Inflation • Macroeconomics • Price index • Price indices • Price level • Producer price index • Wholesale price index