Cabinet of India Current Affairs, GK & News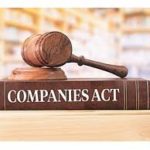 The Cabinet recently approved a proposal to allow direct listing of Indian companies overseas. Appropriate amendment would be made in the Companies Act, 2013 for the same. Very few Indian companies have Global Depository Receipts (GDRs) and only some have American Depository Receipts (ADRs) which can be traded in the US. A Depository receipt is ..
Topics: Cabinet of India • Companies Act 2013 • Government of India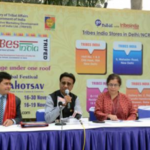 On 16 Nov, Union Home Minister Shri Amit Shah to Inaugurate the 15 Days' National Tribal Festival  "Aadi Mahotsav 2019" at Dilli Haat, INA, New Delhi. The theme of the Mahotsav is : "A Celebration of the Spirit of Tribal Culture, Craft, Cuisine and Commerce".  Union Tribal Affairs Minister Shri Arjun Munda, will preside over the inaugural ..
Topics: Adivasi • Arjun Munda • Cabinet of India • Dilli Haat • Ethnic groups in India • Ethnic groups in South Asia • India • Ministry of Tribal Affairs • National Tribal Festival • South Asia
The 9-day National Tribal Festival "Aadi Mahotsav" is a joint initiative of Union Ministry of Tribal Affairs & Tribal Cooperative Marketing Development Federation of India (TRIFED). On 17th August 2019, the fest is started at Polo Ground in Leh-Ladakh with theme "A celebration of the spirit of Tribal Craft, Culture and Commerce". The event will ..
Topics: Cabinet of India • Chhattisgarh • India • Ministry of Tribal Affairs • Shahjahanpur Rang Mahotsav
In New Delhi, the Minister for Human Resources Development, Prakash Javadekar has launched the Scheme for Higher Education Youth in Apprenticeship and Skills (SHREYAS) for providing industry apprenticeship opportunities to fresh graduates through the National Apprenticeship Promotional Scheme (NAPS). The aim of the program is to enhance the employability of Indian youth by providing 'on ..
Category: Government Schemes Current Affairs
Topics: Apprenticeship • Cabinet of India • Government of India • Ministry of Skill Development and Entrepreneurship • Prakash Javadekar
The entire nation remembered former President of India Fakhruddin Ali Ahmed on 11th February 2019, on the day of his 42nd Death Anniversary. Dr. Manmohan Singh, the former Prime Minister of India, also paid floral tribute to Fakhruddin Ali Ahmed at his mausoleum. About Late Fakhruddin Ali Ahmed He was born on 13th May 1905 ..
Topics: Cabinet of India • Constitution of India • Emergency provisions of the Constitution of India • Fakhr al-Din • Fakhruddin • Government of India • Indian Muslims • Indira Gandhi • Members of the Lok Sabha • Prime Minister of India • The Emergency