Brain Current Affairs, GK & News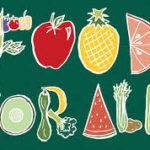 The Indian Supreme Court is currently evaluating a petition which requests the government to frame a law which will aim to provide food to the entire Indian population. What has happened? A petition requesting the government to examine the concept of state-funded community kitchens to feed the poor and hungry has been accepted for consideration ..
Topics: Amma Unavagam • Brain • Food and drink • Food security • Food security in India • Hunger • Limbic system • Motivation • Neuropsychology • Social justice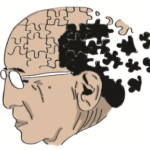 The study published by the Researchers of the Washington University of the US published in the journal Science has found that sleep deprivation may increase the risk of developing Alzheimer's disease. Alzheimer's Disease Alzheimer's disease is a chronic neurodegenerative disease that usually starts slowly and worsens over time and it  is the cause of 60–70% of cases ..
Month: Current Affairs - February, 2019
Category: Science & Technology Current Affairs
Topics: Alzheimer's disease • Brain • Sleep Deprivation • Tau
On occasion of World Food Day (October 16), India's ambitious Zero Hunger Programme through interventions in farm sector launched with focus on agriculture, nutrition and health in a symbiotic manner was launched. The programme consists of organisations of farming system for nutrition, setting up genetic gardens for bio-fortified plants and initiation of 'Zero hunger training. ..
Topics: Brain • Food and drink • Indian Council of Agricultural Research • Koraput • Limbic system • M. S. Swaminathan • malnutrition • Motivation • Neuropsychology • Science and technology in India • social justice
The first ever National Conference on "Mission Mode to address Under-Nutrition" was successfully held in New Delhi on September 19, 2017. The conference was organized by the Ministry of Women & Child Development in collaboration with Ministry of Drinking Water and Sanitation and Ministry of Health & Family Welfare, keeping in mind the goal of ..
Topics: Brain • Food and drink • malnutrition • Malnutrition in India • Neuropsychology • RTT • social justice
The National Policy for Children 2012 has recently been drafted by the Ministry of Women and Child Development. The revised draft policy reiterates the government's obligation towards children and to take on new challenges, seeking to realize the full potential of children's rights throughout the country.  As per the new draft policy: A child is ..
Month: Current Affairs - August, 2012
Topics: Brain • Children's rights • Food and drink • Hunger • Limbic system • malnutrition • Motivation • Neuropsychology • social justice