What is Ethereum 2.0?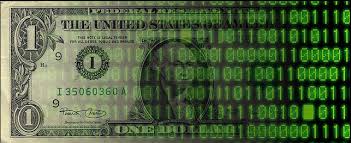 The Ethereum is a crypto currency. Recently, it was launched in a faster, cheaper and more environmentally friendly platform, as the upgraded version called 'Ethereum 2.0'.
What is Ethereum?
Ethereum is a decentralised and open source blockchain platform, which is a growing list of cryptographic blocks. Ether (ETH) is the cryptocurrency token of the Ethereum platform.
It is the world's second-largest cryptocurrency by market capitalization, only after bitcoin. It is also the world's most actively used blockchain.
Ethereum was first proposed in 2013 by a Russian- Canadian cryptocurrency researcher and programmer Vitalik Buterin.
The largest cryptocurrency 'Bitcoin' works on the principle of Mining, which in turn requires solving complex problems leading to large consumption of electricity.
This updated Ethereum 2.0 changes this system into 'proof of stake', which links the quantities of ether with the selection as validators.
Cryptocurrencies cannot be used as a legal currency in India.
What are the current cryptocurrency regulations in India?
In December 2017, the Government of India clarified that the virtual currencies do not have protection or regulator permission in India. In 2018-19 Budget, the Finance Minister Nirmala Sitharaman announced that the Government of India will take all measures to eliminate the use of cryptocurrencies as a part of the payment system in the country. In 2018, the Reserve Bank of India notified that the entities operating under it should not deal with cryptocurrency.
What are cryptocurrencies?
It is a specific type of virtual currency that are protected by cryptographic encryption techniques. Some of the popular cryptocurrencies are ripple, Bitcoin, ethereum. There is no Central authority to record the transactions. The cryptocurrencies use technologies such as distributed ledger Technology or blockchain technology to store transaction data.
Subhash Chandra Garg committee on cryptocurrency
The inter-ministerial committee constituted under the chairmanship of Subhash Chandra Garg  has submitted its report suggesting the draft bill, "Banning of Cryptocurrency and Regulation of Official Digital Currency bill, 2019".
Month: Current Affairs - December, 2020
Category: Science & Technology Current Affairs
Topics: Bitcoin • Blockchain • Crypto Currency • Cryptocurrency • erethereum • Ethereum • Nirmala Sitharaman • Subhash Chandra Garg Committee
Latest E-Books