"Tele Law on Wheels" campaign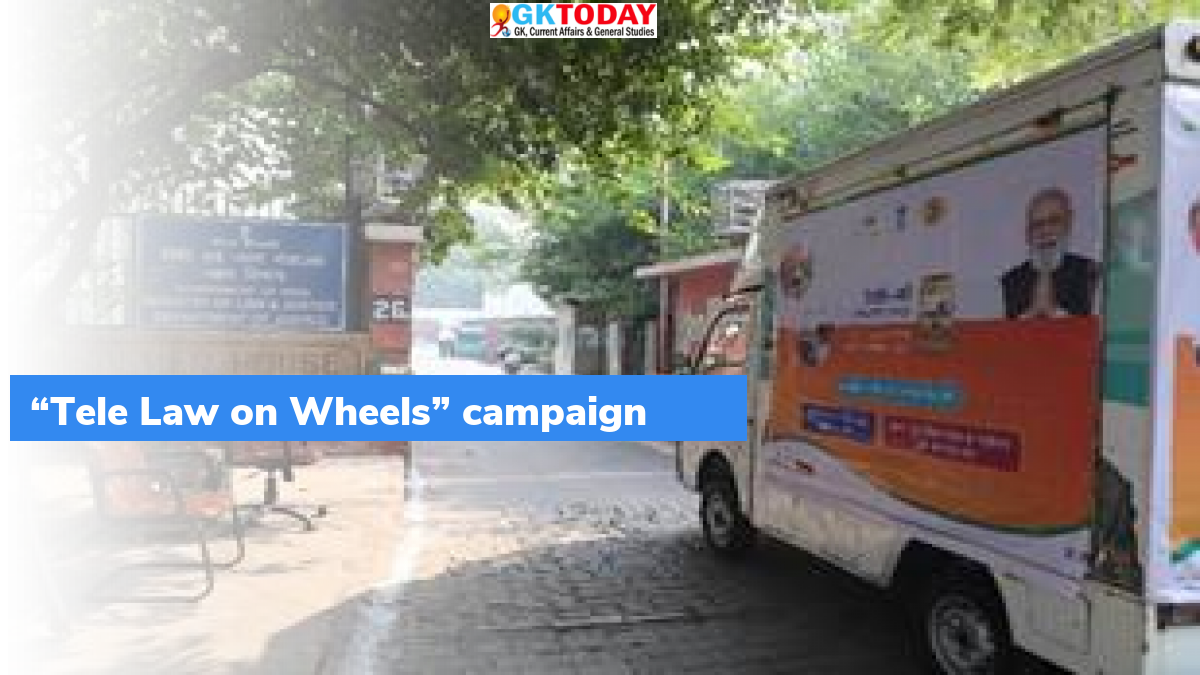 The Tele Law on Wheels campaign was launched by the Department of Justice operating under Ministry of Law and Justice. The main aim of the campaign is to empower the citizens through pre litigation advice. The advice is provided on claiming entitlements and timely redressal of their difficulties.
About Tele Law on Wheels Campaign
The campaign was held between November 8 and November 14, 2021
The campaign is a part of Azadi ka Amrit Mahotsav. Azadi ka Amrit Mahotsav is 75-week long celebration of 75 years of Indian independence.
The campaign aims at ensuring justice for all.
It aims to encourage those who are in need of legal advice and consultation. The campaign encourages such people to consult the legal experts through video and tele conferencing.
The campaign encourages the people to use Common Service Centres. These centres have "Kanooni Salah Sahahyak Kendra" to fulfil this purpose.
There are more than four lakh Common Service Centres in India. The campaign was conducted with the help of some of these centres.
Special vans were rolled out for the campaign. These vans travelled thirty to forty kilometres every day. During the travel, they distributed leaflets. These leaflets consisted of tele-laws and information about tele-law services. They also sent SMS in English and Hindi to push the villagers to register their cases under tele-law for information, legal advice and consultation.
The Tele-Law Mobile App was launched during the campaign. The app connects the beneficiaries and the lawyers.
Tele-law in India
According the Ministry of Law and Justice, the tele law services are provided by the Common Service Centres. Tele-law means legal advices are provided over telephone or through video conferencing.
Topics: Tele-Law on Wheels Campaign
Latest E-Books